First Look: The 'Zoo' Team Is Back to Save Humanity (Again) in Season 3
Let's face it: 2027 was not the place to be at the end of Zoo's second season. Sure, bears had stopped terrorizing posh ladies in their kitchens. Rats weren't using elevators. And the streets of Washington, D.C. no longer looked like an African safari. In that sense, life was on the uptick. On the other hand, humankind was facing a Children of Men-like scenario, because the gas used to stop the animal apocalypse rendered all people sterile.
When the series returns to CBS for season 3 on Thursday, June 29 at 10PM ET, its heroes are reuniting to find fallen friend Mitch (Billy Burke)—who, at least according to his daughter, Clementine (Gracie Dzienny), is still alive. Crossed fingers, since he's the only man who can make a cure.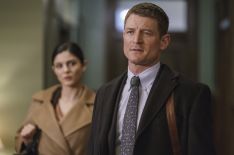 See Also
Here's when your favorite network TV series are having their season finales, along with their renewal status — or their predicted fate.
Check out the first look photos below, in which Jamie (Kristen Connolly) is dressing like an Alias badass; Jackson (James Wolk) is making out with his new girlfriend, Tessa (Hilary Jardine), who helps refugees get to whatever they call safety in this new world dystopia; and Logan (Josh Salatin) looking all worried and official with a badge.
Zoo, Season 3 Premiere, June 29, 10/9c, CBS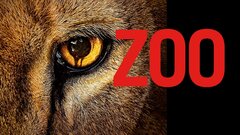 Zoo
where to stream
Powered by