Game of Thrones Creators: Adding Extra Seasons Would be a 'Betrayal' when we're 'Barreling' Toward an Ending Game of Thrones creators: Adding extra seasons would be a "betrayal" when we're "barreling" toward an ending
Co-creator David Benioff tells Variety, "We could go another four years — and we could come up with good stories — but the one thing that really got us excited when we pitched this to HBO was that this isn't just a regular series. It's a real story with a beginning, a middle and an end. We know what the end is, and we're barreling toward it. So the idea that we're going to try and stretch it out by an extra couple years just because we're all having a good time doing it and people are making money off it just feels like it would be a betrayal." PLUS: "Thronies" are flocking to Northern Ireland, a complete guide to all the unfamiliar faces on GoT, Michael Huisman talks playing Daario, Khaleesi is the queen of "going-out tops," and how Stannis became so important in one episode.
Arrow's shocker, explained
How will Wednesday's episode impact the future of the series?
Giuliana Rancic: I'm not leaving Fashion Police
Rancic says she and Brad Goreski will be back, so the E! series will just have two new seats to fill. She tells Access Hollywood that the controversy "shows that a lot of people were watching the show and enjoyed the show."
Nina Dobrev and Michael Trevino bid farewell to The Vampire Diaries with helium voices
Both wrapped their final scenes today after six seasons.
Did Justified's finale benefit from it not being a water cooler show?
Because it wasn't a watercooler show, there were no lofty expectations, which resulted in a great finale. PLUS: A tribute to Boyd Crowder.
CNN served munchies to celebrate Weed
Check out the spread served in honor of Sanjay Gupta's medical marijuana series.
Fresh Off the Boat has a lot in common with Margaret Cho's All-American Girl
Just like Cho hated the ABC sitcom based on her life, Eddie Huang despises the ABC sitcom based on his memoir.
Listen to Louis CK's 90-minute interview with Howard Stern
The Louie star delved further into his rejection of Jimmy Fallon, he talked about having Steven Wright critique his "Louie" scenes, and recalled getting Key & Peele's permission to copy their Obama anger translator bit with NYC's mayor.
A "known ghetto player" is suing claiming Empire ripped off his documentary
Ron Newt says he met with Lee Daniels to talk about his Bigger than Big documentary about his life as a "gangster, pimp and drug dealer." His lawsuit claims many similarities between the documentary and Lucious and Cookie's stories.
Is Silicon Valley TV's darkest comedy?
As Alison Herman points out, "while the second season has some new additions — more female characters, more scare tactics from Gavin Benson, more sub-genres of douchebag — the show has retained its defining characteristic and greatest strength: total, unremitting darkness." PLUS: Silicon Valley's technical advisor strives for accuracy, and Hooli's Matt Ross compares working on Big Love vs. Silicon Valley.
Mad Men demonstrates how adding a new character can ruin a final season
Heroes, Buffy, Lost, The Wire, The Office and Ally McBeal have all been down that road before. PLUS: An illustrator has drawn every woman Don Draper has slept with.
How TV has been preparing for a Hillary Clinton presidency for the past decade
There are Hillary-esque characters in everything from Scandal to Parks and Rec to the 2005 drama Commander in Chief in which Geena Davis played the president. PLUS: Do millennials only know Hillary Clinton from SNL?
Margo Martindale explains why she hasn't been on The Americans more this year
Martindale, who reprises her role as Claudia on tonight's episode, also talks about the cancelation of The Millers and her new pilot Sneaky Pete.
Bob Odenkirk and David Cross reveal their With Bob and David guest-stars
They'll be joined on the Netflix series by Paul F. Tompkins, Jay Johnston, Brian Posehn, Dino Stamatopolis and others. PLUS: Check out rehearsal pics.
Who is In Living Color's biggest success story?
Jennifer Lopez, Jamie Foxx or Jim Carrey?
True Blood's Adina Porter joins WGN America's Underground
She'll play a woman on the pre-Civil War series who helps slaves escape their Georgia plantation via her songs.
Viral videos have helped in Conan O'Brien's resurgence
The Conan star, who turns 52 on Saturday, has found viral success taping remotes, whether they are in Cuba or at a Korean day spa.
Ranking all 13 of FX's excellent retired dramas
Where do The Shield, Justified, Rescue Me, Sons of Anarchy and other great FX shows stand?
Paul Feig would pick QVC over network TV — that's why he chose Yahoo for Other Space
"I wanted to do something not on a network," says the Feig, noted for creating Freaks and Geeks. "I like new media, and I really wanted to do something where we could do what we wanted and not have the constraints and the pressures of the big networks… I've always said I'd rather do the first scripted show on QVC than to be fighting on a network to find your way."
Letterman has kept Bill Murray's spray paint can for 21 years
The spray paint can Murray used on Letterman's desk for Dave's 1993 Late Show debut has been kept like a museum piece.
Here are 13 network shows on the bubble, from Revenge to Bones to Nashville
Castle, The Middle and The Mindy Project are also facing the prospect of not returning next season. PLUS: You have to follow the financials to see what it takes to save a show.
Angel wished Buffy a happy birthday
David Boreanaz tweeted Sarah Michelle Gellar to say he hoped she had a great 38th birthday on Tuesday, which got a response from Gellar.
Castle brings on Lance Reddick
The Fringe and The Wire alum's guest role is being kept under wraps.
Daredevil: TV's first gentrification-fighting superhero?
The Netflix series, says Jeet Heer, "is a superhero show about the evils of gentrification—a politically engaged work which is energized by debates about urban inequality." PLUS: How that one-take hallway fight scene was shot.
Founder of Austin City Limits dies
In the mid-70s, Bill Arhos produced a $7,000 pilot featuring Willie Nelson to PBS stations. The resulting show helped the Texas capital become known as the "Live Music Capital of the World."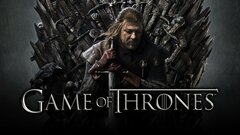 Powered by