Game of Thrones Returns to a Series High Despite the First Episodes Leaking Game of Thrones returns to a series high despite the first episodes leaking
About 8 million tuned in for the Season 5 premiere — compared to 6.6 million last year, Last night's British premiere also set a record with 1.6 million viewers. PLUS: Someone built an Iron Throne toilet, Twitter's Periscope cracking down on GoT livestreaming piracy, Anna Kendrick demands male nudity on GoT, Goodnight, Westeros presents Game of Thrones as a children's book, HBO selling $3,000 White Walker costumes, Arya is Wolverine as GoT meets Avengers, and Larry Wilmore compares the 2016 presidential election to GoT.
Trevor Noah and Jim Carrey will join Jerry Seinfeld on Comedians in Cars Getting Coffee
The new season will also feature Steve Harvey, Bill Maher, Stephen Colbert and the previously announced Julia Louis-Dreyfus.
Unforgettable shakes up its cast before A&E relaunch
Jane Curtin, Tawny Cypress and Dallas Roberts will no longer be regulars in Season 4.
MTV2 revives Celebrity Deathmatch
This will be the animated comedy's 2nd revival, after a brief revival in the mid-2000s. MTV2 has also ordered Kingin' With Tyga and Uncommon Sense With Charlamagne tha God.
Bill Paxton joins Daniel Radcliffe on a BBC drama on the rise of Grand Theft Auto
Paxton will play an anti-video game attorney, while Radcliffe will play the co-developer of Rockstar Games.
Clark Gregg offers Avengers: Age of Ultron cast an invitation to "Agents of S.H.I.E.L.D."
Gregg made a surprise appearance on last night's Avengers-themed Jimmy Kimmel Live, pointing out that "It's the golden age of television." PLUS: Avengers cast played the Family Feud.
Mad Men's Elizabeth Reaser on her Diane character: "In some ways, she's a killer"
"Diana's got nothing left to lose," she says, adding: "She can take down Don Draper and not think twice about it. To play her, I had to convince myself that I could take down Don Draper. The character does not give a f – – k." PLUS: Reaser assumed she was playing the female Don Draper, how was Mad Men's French-speaking skills?, and Jessica Paré on this week's episode.
Gotham returns to a series low
After more than a month off, the Fox series fell to 4.4 million viewers. PLUS: Milo Ventimiglia on playing Gotham's new villain.
Veep gets a ratings bump in Season 4 return
About 1.05 million watched the season opener, compared to 955,000 last year.
Dennis Quaid and Kate Bosworth to star in Crackle comedy The Art of More
Crackle has also picked up Seth Green's animated comedy SuperMansion, featuring the voices of Bryan Cranston, Green, Keegan-Michael Key and Jillian Bell.
Freddie Highmore describes his big Bates Motel moment
Highmore says of Monday's episode: "I think it wasn't purely this sense of what a brilliant scene I get to do, but how amazing the episode is in its entirety and how it's just this string of scene after scene that lands with such a blow and pushes the story forward so much."
MTV Movie Awards takes a ratings nosedive
This year's awards, hosted by Amy Schumer and starting at 8 pm, fell to 1.553 million. Last year's awards, hosted by Conan O'Brien and starting at 6 pm, had 2.84 million viewers.
True Detective Season 1 director Cary Fukunaga to direct The Alienist
The Emmy-winning Fukunaga will also produce the drama series based on the Caleb Carr bestseller.
Eric Andre announces his show renewal — via piñata on Conan
Andre says Adult Swim has renewed The Eric Andre Show for a 4th season.
Transparent's Jeffrey Tambor defends Bruce Jenner
"I think Jenner has a right to do what Jenner wants to do, and the way Jenner wants to do it," Tambor told reporters. "I don't think we should say, 'Oh, you have to come out this way, or you have to come out this way.' It's not fair."
James Corden takes Jennifer Hudson for a "Carpool Karaoke" ride
Watch them sing their way to the former Idol's Hollywood Walk of Fame star.
Disney Junior renews Sofia The First and Doc McStuffins
They'll each return for their 4th seasons.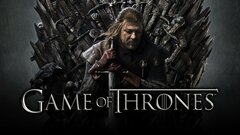 Powered by