Lena Headey and Nikolaj Coster-Waldau Say Things Are About to Get Complicated on Game of Thrones (VIDEO)
https://player.waywire.com/?id=JP008X2J47HVR23V
"Complicated" is the word Nikolaj Coster-Waldau and Lena Headey agree on to describe the relationship between incestuous twins Jaime and Cersei Lannister in Season 5 of Game of Thrones. In our video interview, the actors talk about their characters and what's ahead when the series returns to HBO on April 12, including:
The Lannisters' relationship is about to change
"She discovers things about Jaime this season I think she didn't think were possible, about his loyalty and his conscious choices," Headey says of Cersei.
Jamie's fake hand is a blessing and a curse
"Having that prosthetic hand is an obstacle, and it's sweaty and disgusting, and it's annoying, which is great, because it reminds me as an actor constantly of what Jaime has to deal with," Coster-Waldau says.
Cersei's hubris will invite trouble
"Cersei always believes she's got the top hand on everything, and she's kind of proven wrong," says Headey.
There will be musicals and slapstick
"There's a lot of song and dance, a lot of comedy, and I wear a skirt," Coster-Waldau says. (He's kidding, of course, but we can dream.)
Check out the video above for more, including insight into the series' new Dornish locales and Coster-Waldau's crack about Oberyn Martell's unfortunate cranial explosion. Too soon?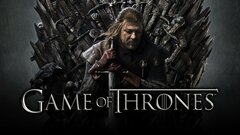 Powered by