Game of Thrones Returns With Power-Players Politics (SPRING PREVIEW)
The very man who doesn't want to play the Game of Thrones may be the only person who can save the kingdom when the hit series returns for Season 5. "Jon Snow [Kit Harington] is very much aware of what's coming down the road for everyone if something isn't done to stop it," executive producer D. B. Weiss says.
What's coming is winter, and with it the potential for the White Walkers–the supernatural army lurking beyond the Wall–to sweep into Westeros and lay waste to the kingdom. "Jon steps into the political world this season," Harington says. "Jon hates that. Talking for him never feels right. He's a silent man. He lives inside his head. But it's necessary now."
It's necessary because he faces a tough negotiator: Stannis Baratheon (Stephen Dillane), the man best positioned to be the next king. But the throne that Stannis covets is miles away in the capital, where queen mother Cersei (Lena Headey) is trying to keep a grip on power after the murder of her father, Tywin Lannister (Charles Dance), by her brother Tyrion (Peter Dinklage), who is now on the run. Meanwhile, far across the sea, Daenerys Targaryen (Emilia Clarke) is preoccupied with growing unrest in the cities she has conquered.
But all of these power players won't remain apart forever. "We're heading toward the endgame," executive producer David Benioff says, "so soon, all these disparate plot threads are going to start working together."
Game of Thrones, Returns Sunday, April 12, 9/8c, HBO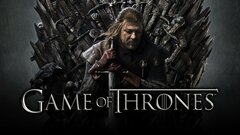 Powered by