'The Bold and the Beautiful': Reign Edwards Weighs in on Nicole's Big Mama Drama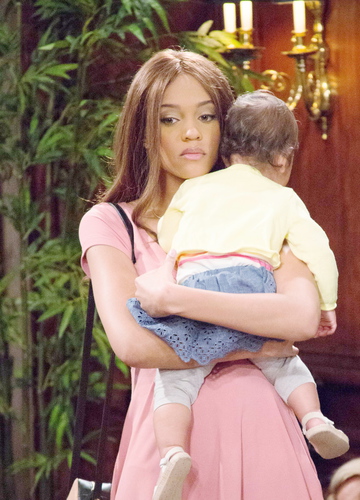 Is the soap world's most stable, grounded heroine starting to go nuts? CBS's The Bold and the Beautiful broke startling ground last year when young virgin Nicole Avant (Emmy nominee Reign Edwards) agreed to give birth so her transgender sister, Maya (Karla Mosley), could become a mom. But now that Nicole—who recently got married—has learned she may be infertile due to scarring from her pregnancy, she's becoming snappish and resentful. On June 5, she lashes out at Maya's husband, Rick (Jacob Young), implying that he and Maya are being delinquent parents to daughter Lizzy. And Nicole's emotions only escalate when Lizzy starts calling her "Mama." Here's Edwards' take on this worrisome development.
Why is your character having so much trouble holding it together?
It's so unlike Nicole. The diagnosis is bringing out her fear that she did the wrong thing in giving up this child. Going through the experience of birthing Lizzy made her realize how much she wants kids. And her husband, Zende [Rome Flynn], really wants kids, too. They've talked so much about it and have been so sure it's going to happen. They're ready to start a family now.
But her diagnosis isn't definitive. The doctors say she may be infertile.
True, but in Nicole's mind it's never going to happen, so she's freaking out. She's always trying to be a good person. She's always the one trying to make everybody else happy, to the point where she puts her own needs on the back burner. And, until this diagnosis came along, she was living in a world of distractions—starting her career at Forrester, falling in love with Zende, dealing with the news that her best friend Sasha [Felisha Cooper] is really her sister. So, now that everything has calmed down, this hits her hard.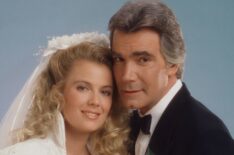 See Also
John McCook and Katherine Kelly Lang are the only original castmembers of the long-running CBS soap opera.
And let's not forget that Nicole also caught Zende and Sasha having sex on the Forrester private jet. Is she worried that this diagnosis will make Zende stray? That Sasha is a baby-making machine waiting to happen!
Zende is trying to be supportive and understanding and he doesn't want to see Nicole going to an emotional place that's really bad for her. He's seeing that all this is making her go inward, so he's really there for her. But Nicole knows Zende's history. He's gone back and forth between her and Sasha. And she also hasn't forgotten that Zende ended their relationship when things didn't go his way. So, yeah, she's scared.
Nicole is furious that Maya and Rick chose to have good ol' reliable Pam [Alley Mills] watch over Lizzy while they're out of the country. Isn't that a bit of an over-reaction?
Nicole is being protective. This is bringing out Mama Bear. She's, like, "I gave you this child and you don't even trust me to watch her?" In a way, I get it. If someone crosses a line with my own mom when it comes to her kids, she's not herself for a second. I don't think Nicole even understands why she's feeling what she's feeling.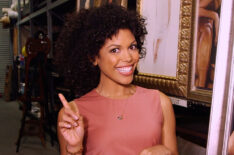 See Also
Who will be the next Forrester beauty to get framed?
Of course, it doesn't help that the kid is calling her "Mama." And then there's a scene—also airing June 5—where Nicole's father Julius [Obba Babatunde] claims the baby knows that Nicole is her real mother. Gee, thanks Dad!
Julius is always saying something he shouldn't but that gives Nicole a lot to think about—especially since her dad was so opposed to her being a surrogate for Maya. Nicole and Julius don't always see eye-to-eye and they really go at it sometimes, but there's real love there. This is one of those times when they genuinely connect. And when that baby calls her "Mama," well, that is all Nicole wants right now. [Laughs] She's, like, "You're right, kid!" I'm so excited about this storyline. It's going to be very challenging in some very cool ways.
Will Nicole go off the deep end and do something super stupid, like kidnap Lizzy?
Hey, anything can happen here. The bond Nicole has with this child is strong and profound. And she's feeling very disrespected.
The Bold and the Beautiful, Weekdays, CBS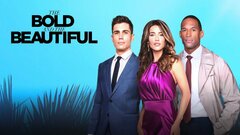 Powered by