As 'Bold and the Beautiful' Turns 30, Its Biggest Stars Reflect on Their Most Shocking Plot
When CBS's The Bold and the Beautiful premiered on March 23, 1987, it had no problem with the "beautiful" stuff. No soap has ever been more glamorously produced or cast with more divine human specimens. But it took awhile for the "bold" to kick in.
During its early years, B&B was as light as cotton candy, and just as nutritional. But now, under the command of executive producer Bradley Bell and a stunning 77 Emmys later, it is daytime's most fearless and socially conscious serial. The show has tackled transgender love, homelessness, alcohol addiction, child abuse, environmental conservation and the plight of AIDS orphans in Africa. Most daringly, its beloved matriarch Stephanie (four-time Emmy winner Susan Flannery) succumbed to lung cancer in pretty much real time. At the end, Stephanie chose not to be with her husband, Eric (John McCook), but rather with her true soulmate, Brooke (Katherine Kelly Lang).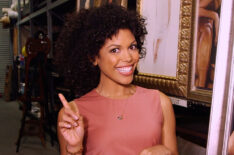 See Also
Who will be the next Forrester beauty to get framed?
"It may have been was the wildest thing we've ever done—people were truly shocked by it—and yet it made all the sense in the world," says Lang. "Stephanie and Brooke hated each other for years, then it became a love-hate thing, and then by the end it was all love. Stephanie didn't want Eric to be there when she died, or any of their kids. She wanted to share that time only with Brooke. It was so sweet, so touching.
Well, McCook didn't think so. "At first I was like, 'What the f–k?'" recalls the actor. "After all her decades with Eric, Stephanie was going to die in Brooke's arms? I was seriously hurt and upset by that. I felt swept under the rug. But I didn't complain about it. It's my job to do what's on the page. And you know what? Stephanie's death scene was really effective! It was the right thing to do. It was profound and it was beautiful."
McCook and Lang are the only two original cast members still with the soap. "At this point, Brooke is such a part of me that I can't imagine not playing her," says Lang, who has had a whopping 20 weddings on B&B, including aborted and hijacked ceremonies. McCook has had 10. "Being the only half-hour soap, we have half the number of characters other shows do," notes McCook. "After 30 years, it can get pretty incestuous. Each character has been married to pretty much everyone else at this point. The joke around the set is that we're very Appalachian."
See Also
The CBS soap 'The Bold and the Beautiful' celebrates its 30th anniversary with a Down Under marriage ceremony for the record books.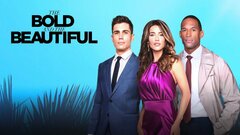 Powered by