Andy Cohen of 'Love Connection' Reveals the Celeb He Wanted to Help Find Love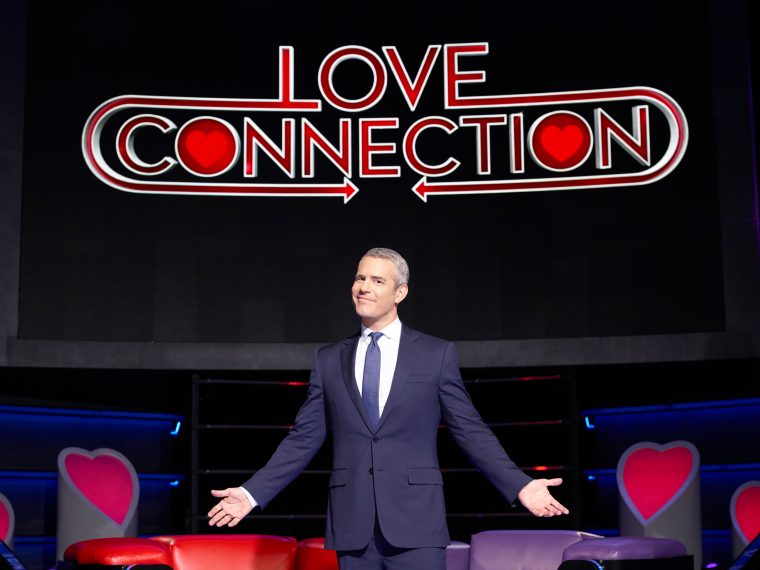 In Fox's reboot of the classic dating series Love Connection (premiering Thursday, May 25), playful TV personality Andy Cohen steps into the hosting shoes formerly occupied by Chuck Woolery and uses his signature wit to extract couchside confessionals and blind date details from willing singletons.
Cohen reveals a few of the juicy changes to the updated dating show, saying, "We have the couples scoring each other based on their first impressions of each other's look on the date, which is quite entertaining to see. People's reactions to being graded on what they look like, it's shocking."
Cohen also teases, "There's a $10,000 twist at the end of every episode, where if the audience choice is different from the dater's choice, they have a love-or-money decision to make about who they choose at the end."
And when we asked Cohen our 5 Questions, he was happy to connect us with a few of the things that he loves.
1. What are three things you have to have in your fridge or pantry at all times?
Dark chocolate, tuna salad and Diet Coke.
2. If your TV had only three shows or networks on it, what would you be watching?
Bravo, CNN and NBC.
3. Tell us about a time when you were completely starstruck.
When Oprah was on Watch What Happens Live, I was so…it was like an out-of-body experience.
4. What's a movie you can watch over and over again?
Star Wars. Any of them. I did rewatch the first one yesterday. They're just, there's something comforting about them. They're entertaining and they're beautiful to look at. I love the music and the score. They're nostalgic. It's great.
5. Which celebrity, living or dead, would you love to play matchmaker for?
Princess Diana. I think I'd set her up with John Mayer.
Love Connection, Thursdays at 9/8c beginning May 25, Fox