Spring Preview: March Ain't Over Until These Shows Make It to TV
March goes out like a lion with a last week of premieres and returns. Here, a look at what's ahead for the rest of this month. (And check out what's coming in April and May, too.)
Monday, March 23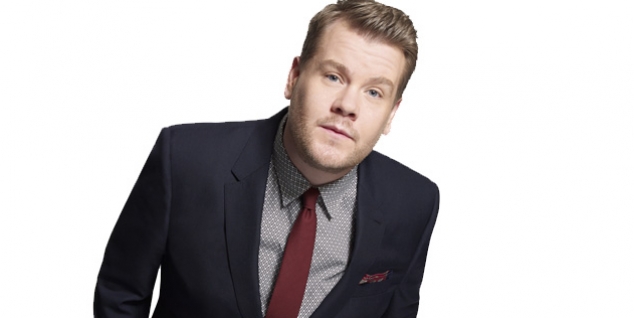 The Late Late Show With James Corden
Premiered 12:35 am/11:35 pm Central, CBS
Corden took over The Late Late Show this week with first guest Tom Hanks. Here, he tells us more about how he plans to fit into the after-hours mix and why he wants to aim for something beyond just virality.
---
Wednesday, March 25
Big Time in Hollywood, FL
Premieres 10:30/9:30c, Comedy Central
Accidental murder. An international drug cartel. Cuba Gooding Jr. in a banana hammock. Welcome to the strange terrain of Big Time in Hollywood, FL, a new scripted comedy from executive producer Ben Stiller. In the opener, Jack and Ben–loser-ish twentysomething brothers and aspiring filmmakers played by cocreator Alex Anfanger and Lenny Jacobson–are unwittingly responsible for the death of an actor posing as a drug lord (Stiller, sporting an awesome fake goatee). And it only gets more convoluted from there. We also talked to Anfanger and cocreator Dan Schimpf about what it's like to make TV's actual big time.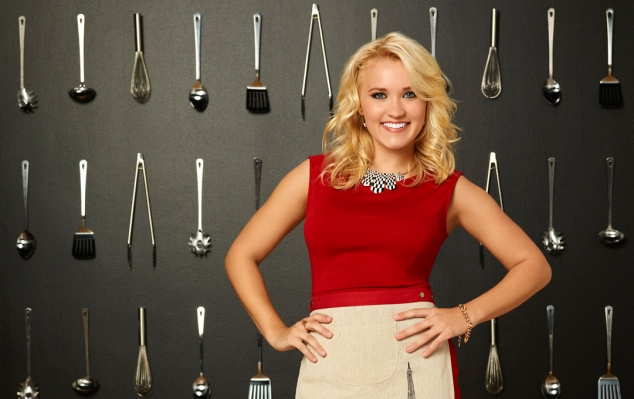 Young & Hungry
Returns 8/7c, ABC Family
In the season finale, tech billionaire Josh (Jonathan Sadowski) finally realized his feelings for personal chef Gabi (Emily Osment); he broke off his wedding and went to declare his feelings—only to find Gabi in the arms of her ex Cooper (Jesse McCartney). The soapy sitcom love triangle continues when the show returns for Season 2. Star Emily Osment told us more about her favorite upcoming moments and guest stars.
---
Thursday, March 26
Bones
Returns 8/7c, Fox
The Bones crew spent much of the first part of Season 10 mourning the death of FBI psychologist and honorary Squint Lance Sweets (John Francis Daly). After the crime-solving team's return to some semblance of normal, Thursday's premiere has them unsettled all over again as a body comes in on what would have been Sweets's birthday. David Boreanaz, who plays Booth, gives us hints about what's to come in the second half of the season.
---
Tuesday, March 31
The Dovekeepers
Premieres 9/8c, CBS
Roma Downey is back in the dove business. One of the winged creatures–a Christian symbol of peace and love–prominently ended each episode of her hit 1994-2003 series Touched by an Angel. And now she and her husband, Mark Burnett, are executive producers of The Dovekeepers, a CBS miniseries based on Alice Hoffman's novel about courageous women in the doomed Jewish fortress of Masada. Read more about the two-night television event.
Finding Carter
Returns 10/9c, MTV
On the Season 1 finale, cop/mom Elizabeth Wilson (Cynthia Watros) relived the worst day of her life: Daughter Carter (Kathryn Prescott), who lived for 13 years as the daughter of a kidnapper posing as her mom, got captured again by the same wack job, Lori (Milena Govich), after Elizabeth agreed to allow Carter to be present at the sting operation meant to snag Lori. Find out how long she'll stay lost this season.
Weird Loners
Premieres 9:30/8:30c, Fox
Imagine Friends with diagnosable neuroses, and you have Weird Loners, the quirky new comedy about four pals who, according to show creator Michael J. Weithorn (creator of King of Queens and a consulting producer on The Goldbergs), "are fundamentally broken in a way that makes it difficult or impossible for them to succeed in relationships." Read more about the new series.
Younger
Premieres 10/9c, TV Land
Darren Star (Sex and the City) created this comedy about a 40-year-old single mom (Sutton Foster) who restarts her career by pretending to be 26. But while a makeover helps her land a marketing job, navigating the likes of Snapchat and Tinder proves trickier.
---
April
An avalanche of new shows and returning favorites arrive in April. See what's ahead on Mad Men, Game of Thrones, Orphan Black, Outlander, Veep, Marvel's Daredevil and more.
---
May
May is closer than you think: Get a sneak peek of what to expect from Penny Dreadful's return, Wayward Pines's premiere, and more.