'Chasing Life' Exec Producer Explains Finale's Rollercoaster of Emotions
Spoiler Alert: Stop reading if you have not yet watched Monday's finale of Chasing Life!
On this week's Season 1 finale of ABC Family's Chasing Life, April (Italia Ricci) goes through a roller coaster of emotions – and so did we while watching the episode. She relapses! She quits her job! She gets engaged! It's hard to keep up. We spoke to executive producer Patrick Sean Smith about April's future, what's going to change in Season 2, and of course the episode's most-heartbreaking scene (if you can pick just one).
This was a humongous episode for the series. How did Italia Ricci react when she found out April was going to relapse?
I think at first she was anticipating it, but then when she read the script she was really moved by April's journey through the finale. I think we had always been talking about when it was going to happen. It wasn't the most important question of this season, because it seemed imminent. It was more about the journey for April leading up to when that event occurs.
What do you think her mom Sara (Mary Page Keller) was thinking in that moment when she gets that bad news phone call?
To have Sara finally feel like she can loosen the leash a little bit on April and actually leave the state, that's of course when the call comes in, and then the guilt and anxiety of, I have to get to my child. And the trip with George (Steven Weber) along the way speaks to their relationship as well. We felt like it was the right story to tell with Sara and George. Then when [Sara] finally does get to [April], it just makes it that much more emotional.
George said he misses the whole Carver family as well. Will he move back to Boston now that April has relapsed?
We're definitely imagining a heavier presence of George in the second season. We're imagining him to be a little bit more bi-coastal, and there are events in Season 2 that definitely require his presence.
And now Natalie (Jessica Meraz), who wasn't around in the beginning, has morphed more into the Carver family. The scene where April asks her to take care of her younger sister Brenna (Haley Ramm) was a huge tearjerker.
I think they're starting to accept that they are, for better or worse, a permanent presence in each other's life – forever. In Season 2, we really explore more of the relationships of the sisters as well as the circumstances that led them to be sisters, which was left fairly open in Season 1. We'll get opportunities for us, as storytellers, to go back to Florida and explore everything that happened with her dad before he passed away.
Let's talk about April and Leo's (Scott Michael Foster) sex scene. We hadn't gotten one in a few episodes, but that was racy for ABC Family!
We wanted to do something that was emotional and beautiful and not gratuitous, which I think was the end result. It felt earned to push their relationship to a far more intimate place physically than we've seen before. It did seem racy, but at the same time, it wasn't salacious. Our intention was never to do it to get an audience, but to see real emotional and physical intimacy between two people.
And that relationship has now morphed into an engagement.
The thing that I was so excited about with this finale, and what is really exciting in Season 2 is it's April living her life without conventional rules. April in her relapse is saying, "If I die tomorrow, I don't want to have any regrets." So really, Season 2 is pushing her into all these new places, and all these new directions that are organic to her experience, but exciting and fresh for the series.
Was the proposal something that came from a place of thought for Leo? He didn't even have a ring!
Over the course of the second season, while they're exploring their relationship and putting it in the context of marriage, it's not easy. They've jumped into something big.
Are they going to have a big wedding? Because the whole point seemed to be that they don't know where they'll be tomorrow.
There are hints in the finale that answer that, where [April] saw the wedding dress, and she was speaking a lot to wanting to see her wedding. So, she's talking weddings, he's talking marriage, and they're both saying yes and seeing what happens.
Tell us about Finn (Parker Mack). He was a great addition to the finale, and the reveal at the end of the episode that he's in Boston, with him and Brenna being in such close proximity, gave me goose bumps. What is Finn's story? Why include him?
We saw the opportunity in Finn's character to see a different experience from April's, as his parents are hearing how much a bone marrow transplant actually costs, and trying to figure out how they're going to cover it themselves, and what the effect will be on their family. Also, there really seems to be such an intimacy that we hinted on with April and Natalie, in a bone marrow donor and the recipient, and I hope we don't undersell it in the episode – that you can save someone's life. And there's something that's poetic and beautiful in the idea that Brenna is donating to somebody who we assume is in another part of the world, and ended up being right in her backyard.
He's not at the same hospital as April, but could he intersect with her maybe? It seems more likely, whether it's in support group or something like that.
You'll see! [Editor's Note: Smith says this quite suspiciously.]
April quit her job at the paper. The past few episodes have been teasing a priority shift for her, but are we ever going to see Raquel (Shi Ne Nielson) and Danny (Abhi Sinha) again?
We'll definitely see those characters again, but in a different context than we did in the first season. We've seen April grow from the first episode where she was literally sacrificing her health and her life for her career, but now she's grown enough to say, "I'm not OK with that anymore." That doesn't mean in the second season that she'll lose that ambition or passion that she has – it just manifests differently.
The scene where April gets mad and smashes down walls (literally) was one of the most powerful scenes in the series so far – how did the idea come about for that scene?
We hadn't seen her really get angry. We'd seen her accept things for the sake of the family, we'd seen her go through denial, but we'd never really seen her act out in a big way, and I was craving that by the finale. We talked about a lot of different things. There was one version where Leo shows up with a car and is like, "Hey! Beat the crap out of this!" But it really seemed like a great opportunity for her to bond with Dr. Hamburg (Merrin Dungey). I think we did the scene twice, and I think what you see is her first take. Every time I watch it, I cry. You can't watch it and not feel like you're connecting with somebody going through something so profoundly personal.
READ MORE
Spring Preview: What's Ahead on Game of Thrones, Mad Men, Outlander, Orphan Black, Marvel's Daredevil and the Rest of Spring's New and Returning Shows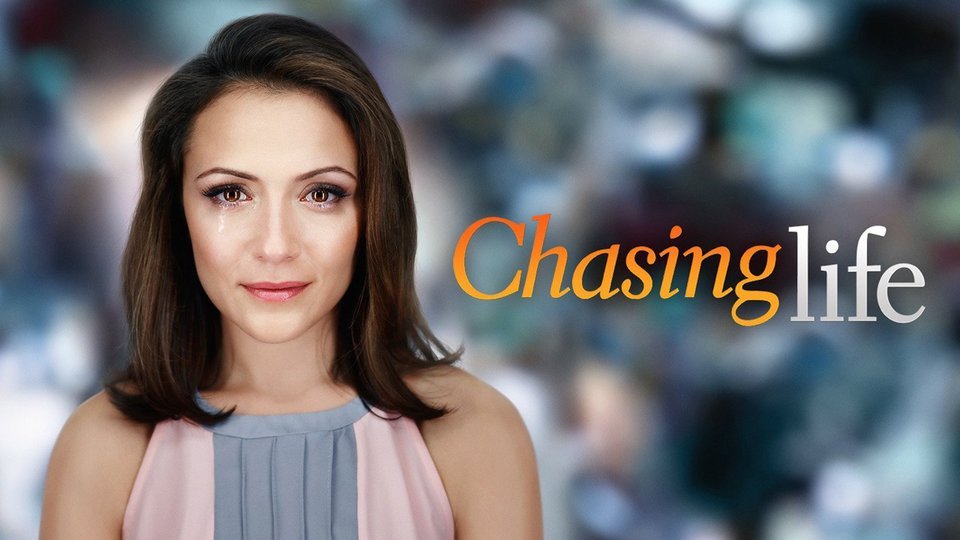 Powered by