Roush Review: 'The Americans' Continues to Excel
The fifth season of this exceptional spy drama burned so slowly it often reminded me of those times when fans of The Sopranos would gripe if there wasn't enough whacking. But like that groundbreaking series, The Americans excels in mining the psychological damage visited upon those playing the deadliest of games. For Soviet spies Elizabeth and Philip Jennings (Keri Russell and Matthew Rhys, never better), the toll of living a lie has only intensified since they began questioning the morality and veracity of their mission. "We've been talking about whether it's time for us to end our tour here," Elizabeth tells their handler, Claudia (the chilling Margo Martindale), a monumental decision reminding us that next season will be The Americans' last.
See Also
Matthew Rhys and Keri Russell return for the fifth season of FX's 'The Americans.'
Their ambivalence is contagious. Daughter Paige (Holly Taylor), in on their secret, has lost her faith, tossing her crucifix necklace in the trash. Disillusioned neighbor Stan (Noah Emmerich) is questioning his FBI career, while Soviet counterpart Oleg (Costa Ronin) learns bitter truths about corruption in Russia.
Is there no safe haven for these troubled souls in either mother country? Next year will tell.
The Americans, Seaon Finale, Tuesday, May 30, 10/9c, FX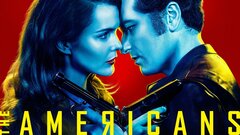 Powered by