Showtime Orders Semi-Autobiographical Andrew Dice Clay Comedy
The Diceman is heading to television!
Andrew Dice Clay will star in the new Showtime semi-autobiographical scripted comedy DICE. The six-episode series will follow the controversial comedian in Las Vegas as he attempts to revitalize his career while supporting his family, girlfriend, ex-fiancé, ex-wife, mother-in-law and his son's band.
"Love him or hate him, Dice is a true original and Dice is always funny," said Gary Levine, Executive Vice President, Original Programming, Showtime Networks Inc. "After a career full of ups and downs, he's hotter today than ever. Plus, we were looking to do a semi-autobiographical comedy about a one-named icon and Cher was busy."
DICE is created and will be written by Scot Armstrong (Old School). Produced by Fox21 Television Studios, DICE executive producers include Sean Furst, Bryan Furst, Richard Shepard, Bruce Rubenstein, Andrew Dice Clay and Scot Armstrong.
The half-hour single camera comedy goes into production later this year and is slated to air sometime in 2016.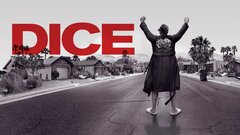 Dice
where to stream
Powered by