'Empire' Season 3 Episode 17: The Cookie Element (RECAP)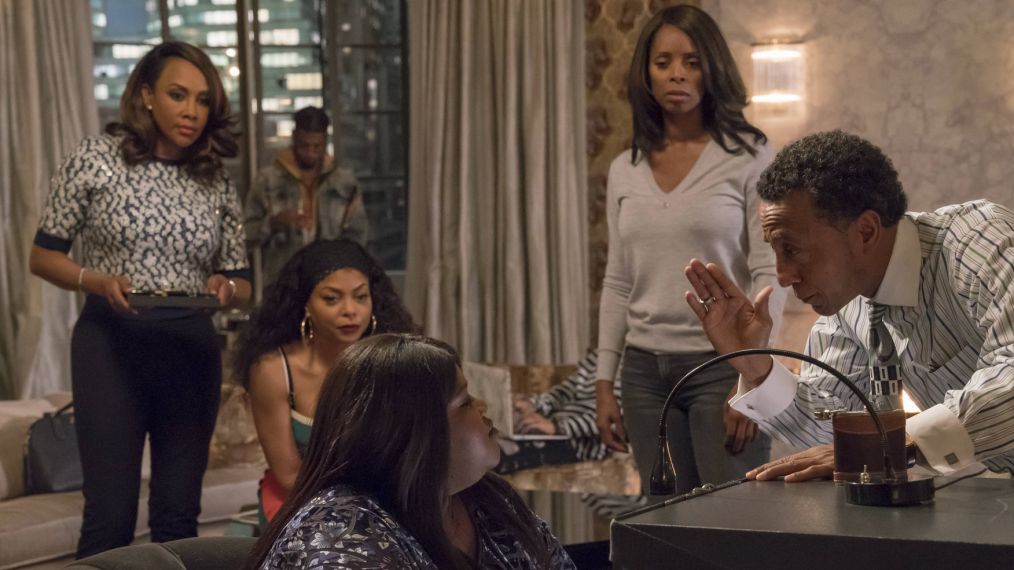 As the celebration begins for the opening of Leviticus Vegas, Cookie (Taraji P. Henson) is banned from entering. Before we get to see what happens when Lucious (Terrence Howard) confronts Cooke, let's go back in time and see why she's not allowed in. I mean, they were getting along great on last week's episode of Empire.
Ugh. Giuliana (guest star Nia Long) is really starting to get under my skin. I thought the only girl who could control Lucious was Cookie, but this Giuliana has something over him. In fact, after she tells Lucious that she doesn't trust Thirsty (Andre Royo), Lucious fires his right-hand man. Sure, Thirsty isn't the most trustworthy guy but he has always had Lucious' back no matter what.
So we don't really get a good answer as to why Cookie isn't allowed into Leviticus. Basically, Lucious is Giuliana's little puppet and if she doesn't want Cookie inside her club then she won't be allowed in. Since when did this become Giuliana's club? Cookie owns part of Empire, not her.
Lucious asks Tariq (Morocco Omari) for his help in finding Bella. He tells Tariq he'll give him whatever he wants.
After Shine (Xzibit), Andre (Trai Byers), Hakeem (Bryshere Y. Gray) and Jamal (Jussie Smollett) bail on Cookie in her plan to take down Giuliana, Thirsty recruits some help from (Becky Gabourey Sidibe) and Cookie's sisters. They're trying to crack Giuliana's safe to get her legends.
Tariq must really want his reward for helping find Bella. He comes back with a man whose hands are tied and has a bag over his head. Turns out this man, Sam, was contacted by someone to forge paperwork for Bella.
Lucious and Tariq weren't able to get anything out of Sam but they did get along for the first time. Nothing like a little brother bonding over beating someone.
After Becky practices cracking a safe a few times, she finally opens it. Team Cookie heads to Vegas, ready to get things done.
Getting kicked out of the club was a part of Cookie's plan. The rest of her team are set in their spots, ready with their jobs. A little hiccup makes Carol (guest star Tasha Smith) have to break in and crack Giuliana's safe.
She didn't think she could pull it off but Carol was able to crack the safe and get Giuliana's legend.
You would think that after Cookie handed over the dirt she had on Giuliana, she'd be done in Vegas. Wrong. The head of the Las Vegas Gaming Commission, Charlotte Frost (guest star Eva Longoria), takes a payoff from Lucious.
Wait, why is Andre secretly working with Charlotte and why does he always have to sleep with everyone?
Jamal is taking Lucious' side by joining his show in Vegas and holding off on the release of When Cookie Met Lucious. I can't believe Jamal is choosing Lucious over Cookie.
Uh oh. Tariq found Bella finishing up a walk before entering the Dubois home. He leaves Lucious a message telling him he's found his baby girl. The Dubois family has no idea what's coming.
Andre tells Cookie about his little meetings with Charlotte. He tells her that Charlotte is very serious about keeping Vegas free of "the thug element." If anything at all were to happen, she'd shut Inferno down. Now Cookie knows that all she needs to do is to bring a little "thug" to Vegas to get what she wants.
OMG! Leah (Leslie Uggams) just stabbed Tariq in the neck right before he was going to tell Lucious where he found Bella. He dies almost instantly. How will they ever find Bella if Tariq died before getting the chance to tell Lucious? I guess Lucious had to learn his murderous ways from someone.
Empire, Wednesdays, 9/8c, Fox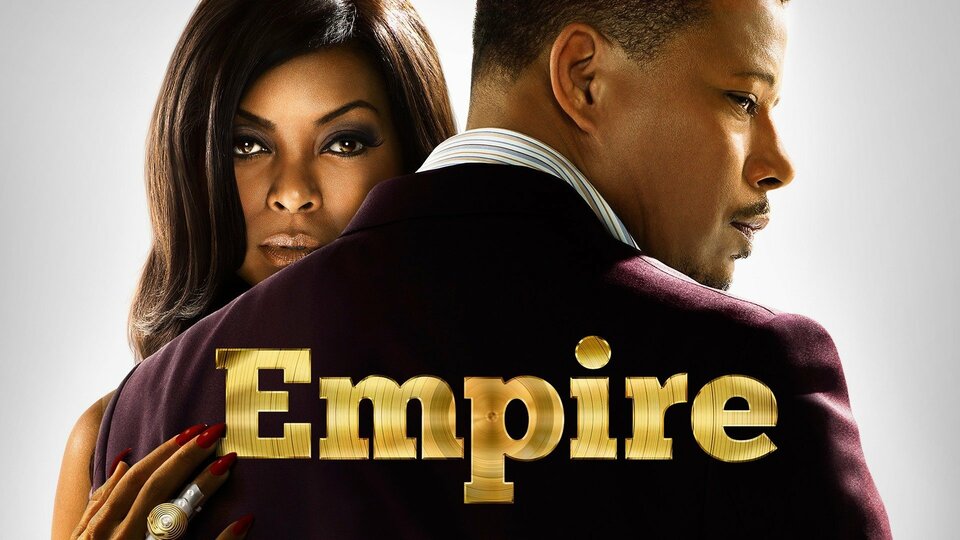 Empire
where to stream
Powered by