Mädchen Amick on David Lynch and Why the 'Twin Peaks' Reboot Made Her Cry
When TVInsider spoke with Mädchen Amick before January's Riverdale premiere, we couldn't stop ourselves from asking the actress about her time on Twin Peaks. In the short-lived, but groundbreaking series, Amick played Shelly Johnson, a waitress at the Double R Diner. In the original series, Shelly was a high-school dropout who was married to all-around bad guy Leo (Eric Da Re), and having an affair with Laura Palmer's boyfriend Bobby Briggs (Dana Ashbrook). Amick recalls her time in the town of Twin Peaks fondly and explained why she is excited to return "home" so many years later.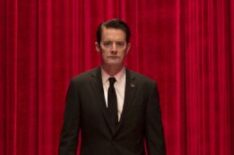 See Also
It's been 27 years since David Lynch's twisted mystery first hit the air—here's a deep dive into everything you need to know about the long-awaited revival of 'Twin Peaks'.
Riverdale is about the mystery surrounding the tragic death of a small-town teen; does that remind you at all of Twin Peaks?
Mädchen Amick: There's a little correlation, yes. I would say that there's a few things that are similar in that we open the show with a murder mystery where it's small-town America, and it looks perfect on the outside but it's got a dark underbelly. Then I think there's also a timelessness to both Twin Peaks and Riverdale which I think is really nice because even though it's modern day, it can be happening at any time.
Are you surprised that people are so excited for the return of Twin Peaks?
Yeah, it's really mind-blowing that all these years later that there's such a huge fan base, and not just a little underground thing that continues, it's worldwide. It's just fascinating.
I just remember back when I was at an event with David Lynch—he was premiering Twin Peaks: The Missing Pieces (2014) at a theater—he turned to me and he said, "Matchkin"—because that's what he calls me—"will you do something with me?" It's just like, "Yeah, sure." I mean, there's never a "no" to David Lynch. He says, "Okay. You'll be hearing about it soon." I was like, "OK."
I just let it go, who knows, because there's been moments when I call up David and he's in the middle of painting windows black for some internet movie he's doing or something. "Do you want to come over and help me paint the windows black?" I'm like, "Sure." I never knew exactly what it would be, and then not too long later—just a few weeks later—they announced the return of Twin Peaks, and I was like, "Oh, that's what he was asking."
What was it like to be back on set?
It was really mind-blowing, and just even being on the set, I basically cried for the first two days because we're on the same sets, we're with the same crew, and a lot of the same cast, and it just was really moving to me to be back there 25 years later—very surreal. It was really a beautiful experience.
It sounds like David Lynch really turns his cast and crew into a family…
He's really—he's so loving with everybody he works with, we are truly family. I mean, he's been there through so many different things for all the different people he's worked with, tragedies in their life or celebrations. I mean, he was giving me breastfeeding advice when I was pregnant with my kids and talking about how important it was to breastfeed and make sure they get their immunity.
He truly loves the people he works with, and you're just family from that point forward. It's a very unique thing in the business. It's beyond "just working together" with him.
Twin Peaks lasted a relatively short time by TV standards, but made a huge impact. Why do you think the fanaticism has lasted?
Yeah, and to think that back in the day when we were airing, the network did not like us, they did not think we were going to do anything. I think our success was just because the audience at that time were craving for something intelligent…because everything was very, sort of, light and fluffy and bubblegum-y at the time. And this came along and just kind of like shattered what people knew of television. I think that that's what really made a huge difference then, gave a long-lasting timeless quality to it.
Just a little teaser about the new season—the same way that we shattered television 25 years ago, it's about to be shattered again.
Twin Peaks, Sundays at 9/8c beginning May 21, Showtime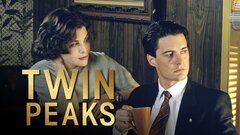 Powered by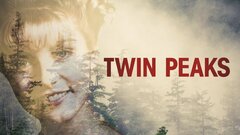 Powered by