'Riverdale''s Mädchen Amick Is One Bad Mother…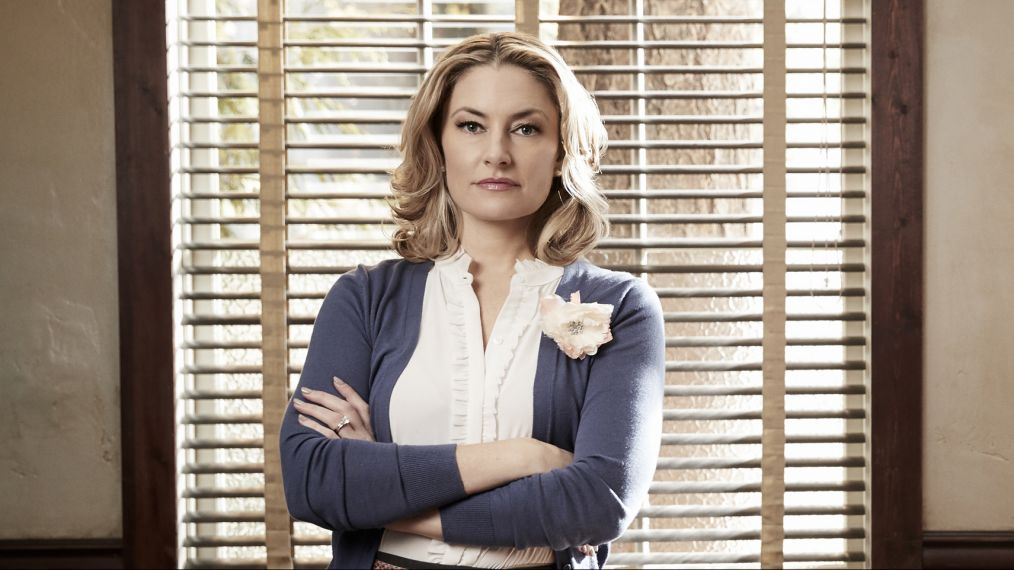 The CW's new drama Riverdale follows the dark and sexy exploits of a gang of hot teens, but this twisty town has its fair share of naughty grownups, too. Mädchen Amick plays Alice Cooper, the busybody editor of the town newspaper and the overbearing mom to all-American teen Betty Cooper (played by Lili Reinhart). When TV Insider spoke to the Twin Peaks alum (she'll also star in the reboot), she gave us a peek inside Mommy Dearest's mind.
Riverdale is our first true look at the parents of Archie and company
"We didn't really know too much about the parents through the comic books; they were kind of off to the side, or that classic 'wah wah wah wah wah' in the background," laughs Amick. "I think [the series is] very, very smart in that they're diving into the parents' storylines and the adult storylines just as much as they are the high school kids. I think that's really smart because it just includes all audiences, and it's fun to see that the kids are going through certain things and when you get to know the parents, you're realizing that they went through something similar when they were their age."
Her inspiration for Alice Cooper? An American Beauty
"My inspiration is Annette Bening from American Beauty," Amick reveals. "[Alice is] one of my favorite characters so far because she is that perfect Connecticut housewife who controls everything on the surface, but whenever you're dealing with an overbearing, over-controlling person, it really means it's because they feel completely out of control in their own life. You get to see her crumble underneath the surface from time to time."
Things between Alice and Betty are…complicated
Amick says that while Alice is overbearing, her actions are motivated by love for Betty. "She wants everything to be perfect and she wants to protect her from the evils of the world, and Betty is coming into her own, standing up for herself and standing up to her mom for things that she feels are right.
Lili Reinhart describes the drama with her TV momma, saying, "Betty has a very complicated thing going on with her mom. It's an ongoing battle. Alice Cooper is very overbearing and has a vendetta against Archie and Veronica, and Cheryl Blossom; she thinks that they're evil and only out to get her daughter. It comes from a place of love — she cares so much about Betty and is trying to protect her — but obviously, she goes a little overboard and she becomes obsessive and wants to micromanage every aspect of Betty's life.
Alice has her hands in everything
And controlling and manipulating your daughter, and being a basic b–ch to her friends isn't going to win Alice any popularity contests, but it does land the actress playing her some pretty sweet scenes. Amick reveals, "I think just this week, I figured out that Alice has now had scenes with every character in the show at this point. Because Alice is so controlling, she kind of alienates herself so I wouldn't say Alice has too many friends, poor thing."
But we won't feel too bad for Alice; bad TV moms make for good TV drama.
Riverdale, Thursdays at 9/8c, The CW