Glee's Dot-Marie Jones Takes Her Coaching Skills to Disney's Doc McStuffins
Time for a 'toon up! Three-time Emmy nominee Dot-Marie Jones—best known as the inspiring Coach Beiste on Glee—will lend her distinctive vocal chops to the Friday, March 13 episode of the Disney Channel animated hit Doc McStuffins (airing at 10:20am ET). She plays Coach Kay, a little plastic doll with a great big problem. Jones gave us the scoop, and you can check out two exclusive clips below.
Type-cast again! But something tells us you don't mind.
Not at all. I love it! I've got the coach thing cornered, from Lizzie McGuire to Glee to all the other ones I've played. I've also coached track and field, shot put, discus, javelin and, during college, I was a coach and trainer in the weight room. [Laughs] I've got this thing down!
But never before in a cartoon?
This is a first for me, and I hope to do a lot more. Animation work is a blast. All you do is play. You can show up in shorts and a t-shirt, which is what I did. No hairdo. No makeup. Just fun. And this little character they gave me, Coach Kay, is a delight. They kind of made her look like me—blue eyes, a few freckles, and curly, dark hair. When she blows a whistle her hat spins. It's really sweet. But the poor thing has a crack in her whistle valve and, in order to fix it, Doc must perform surgery, and all the little stuffed animals give Coach Kay a pep talk, assuring her everything will be okay. That's why Doc McStuffins is such a cool show for kids and so important. It's here to help take away the fear of going to see the doctor. That's a really heavy thing for kids to deal with, not to mention their parents. But this show delivers its message with such compassion. It's a beautiful thing. Now they need to do a show about a dentist!
Don't you wish we had programs like Doc McStuffins, and Glee, when we were kids?
Yes! Boy, times have changed. When I was growing up, cartoons were just fun. Now they're important while still being entertaining. Television has opened so many doors and so many eyes, and hopefully a lot of hearts.
You proposed to your wife at Disneyland. Can we safely assume you're a Disney fanatic?
Absolutely. That's why I'm so honored to be working for them. I grew up watching Walt Disney's Wonderful World of Color every Sunday. Man, I looked forward to it all week. And I loved all those Disney movies back in the day with Kurt Russell! He was my favorite. So, yeah, I go from that all the way to Frozen. [Laughs] I am all about Frozen, like the rest of the world.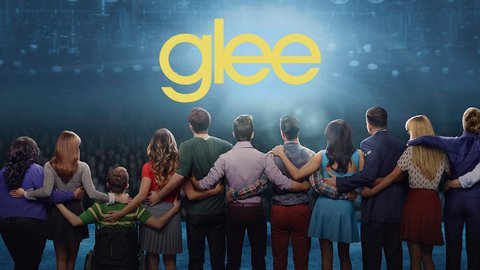 Glee
where to stream
Powered by