The Good Wife Cast on Strong Women, Guest Stars, Spinoffs and Whether Alicia Will Ever Leave Peter
It started with face-licking and got better from there. At Saturday night's PaleyFest panel, The Good Wife creators Robert and Michelle King and stars Julianna Marguiles (Alicia Florrick), Christine Baranski (Diane Lockhart), and Matt Czuchry (Cary Agos) let loose about the CBS drama's rocky emotional terrain, its record of complex female characters and whether fans get a say in storylines.
Soon-to-be Late Late Show host James Corden kept things lively with one-liners and plenty of rapport; when he introduced Czuchry as "handsome enough to lick," the actor playfully offered up a cheek. But beyond the fact that the cast has plenty of chemistry, we learned plenty about the inner workings of the show.
Would Alicia Ever Leave Peter?
If the lady Florrick is so strong in every other part of her life, why's she still with her cheating husband (Chris Noth)? "I would truly love to see her leave him," Margulies said. She likened it to "a Bill and Hillary story," noting that Peter's connections were useful to Alicia first in the legal world and now in the political one. "I think the only way she can leave Peter is if she truly finds true love," she said. After Will's death, "when [Alicia] closes her eyes and hears his voice saying 'I want to be with you forever' … I thought this, and hoped the audience would hear my inner dialogue –was, you don't waste time on stuff that doesn't matter, What mattered to her was him, and she let it go. And so I truly believe the next time she finds someone she's not gonna let it go and Peter's gonna be gone. That's in my heart of hearts what I'd like to see for her. Because I think she deserves a little chance at real love."
Why Margulies Is the Secret Sauce
"You lost George Clooney [on ER] , now Will is gone. What is it about you that makes great characters die?" asked Cordon. "I think I make them look so good they go off and have huge movie careers," Marguilies playfully replied.
How Czuchry Found Out About His Prison Storyline
"I went to a wardrobe fitting and saw that there was a prison jumpsuit … 'Waaiit a minute, where are the suits?"
What The Show Means for Women
The Good Wife's roster of women – Alicia and Diane, but also the sharp, tough Kalinda (Archie Panjabi) and a host of others – get the chance to do something rare on television: be powerful without harboring dark secrets. "I just love that [Diane] is a character who, you see her strength without the bitchiness. You see a woman who has got power and a kind of integrity but isn't necessarily unhappy at home," Baranski said. "So often powerful women or women who are portrayed as worldly have some kind of handicap, there's something there that holds them back. 'Yes, she's in the world but she has an unhappy life,' or 'Yes, she's powerful but boy, she's really an alcoholic.' I don't mean that Diane is perfect by any means [but] Alicia and Diance are women who haven't been stereotyped as women who are victims. It's so refreshing. I think we've led the culture in a wonderful way."
Guest Stars and Spinoffs
The show's list of guest stars is long and star-studded: Michael J. Fox, Anika Noni Rose, Carrie Preston, Nathan Lane, Jeffrey Tambor, Matthew Perry, and dozens of others. Any chance of some spinoffs? Robert King wasn't sure if CBS would go for it, given that The Good Wife has an "intelligent, specific audience" that's "not as wide-ranging" as, say an NCIS . And he noted that he and Michelle King are "micromanagers." But he didn't rule it out.
The Good Wife draws an impressive array of real-life politicos onto the screen, including NYC Mayors Michael Bloomberg and Bill de Blasio, political consultant Donna Brazile, and Obama advisor Valerie Jarrett. "We just put a name in the script and they often say yes. It's odd, the power of TV … we haven't been rejected as much as you would think," mused Robert King.
"I made a fool out of myself with Gloria Steinam I was speechless, which is rare for me. I was trying to express myself and I couldn't get it out," said Margulies. The feminist icon also had a firm view of what should happen next. "She said to me, 'You know Alicia has to win.' And at that point I didn't know what the storyline was going to be. I called [the Kings] up and said 'Gloria wants Alicia to win. This is no longer about us, it's about what Gloria Steinem wants.'
Bits and Pieces
How the cast members are like their characters …
Baranski: "I love beautiful clothes."
Czuchry: "My character is pretty competitive."
Margulies: I'm very neat. I like a tidy house all the time."
Their dream guest stars …
Baranski: "I have a crush on Alan Rickman."
Czuchry: "Ryan Gosling, Chris Pine."
Margulies: I'm a little obsessed with Alfred Molina right now."
Quotes
"I want to play, like, a really disgusting sex fiend."
– Cordon asks for a guest role on the show.
"I think she needs to get laid."
– Marguilies agrees with a fan who asks if Alicia will get some stress-relieving sex before the end of the season.
"You do look very similar to him."
– Corden defends himself after accidentally calling Czuchry "Cary."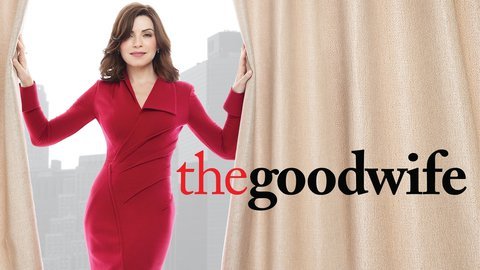 Powered by