What's On: A Standoff Between Two Great 'Breaking Bad' Villains on 'Better Call Saul'
Better Call Saul (10/9c, AMC): While the very slow evolution of Jimmy McGill (Bob Odenkirk) into Saul Goodman remains the series' primary arc, this season has recently been hijacked by other characters just as critical to Breaking Bad's enduring appeal: master villains Gus Fring (Giancarlo Esposito) and Hector Salamanca (Mike Margolis). The rival drug runners have a memorable encounter in the incongruously cheerful setting of Los Pollos Hermanos, where the game of chicken could quickly become deadly. The other showdown is a legal one, between Jimmy and brother Chuck (Michael McKean), whose dispute is heading toward a pre-prosecution diversion. Though with Kim (Rhea Seehorn) now having Jimmy's back, the negotiations may not be as simple as they appear.
Kevin Can Wait (8/7c, CBS): Rekindling memories of the better, funnier The King of Queens, the first season of Kevin offers up the first of a two-part finale in which Queens' feisty Leah Remini returns to play opposite Kevin James. This time she's Vanessa Cellucci, a former work rival, who teams with Kevin, coming out of retirement to reprise an undercover assignment in which they pretend to be husband and wife.
Lucifer (9/8c, Fox): That handsome devil (Tom Ellis) returns from a three-month hiatus, though only two weeks have passed since Chloe's (Lauren German) near-death, during which time Lucifer went off the grid. What will it take for him to be accepted back on the team? The show has been renewed for a third season, so you know he will be.
Inside Monday TV: ABC's Dancing With the Stars (8/7c) welcomes Emmy-nominated choreographer Mandy Moore, who also staged the dances for La La Land, to be a guest judge for a night devoted to movie genres. And prepare to bid two contestants adieu in a double elimination. … Cedric the Entertainer guests on CBS's Superior Donuts (9/8c) as the estranged dad of Franco (Jermaine Fowler), whose first art show brings his MIA dad back into his life. … The HBO documentary Warning: This Drug May Kill You (10/9c) tells very personal cautionary stories to humanize the epidemic of opioid addiction in the U.S.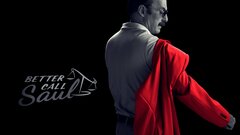 Powered by