Black-ish Lands Raven-Symoné Black-ish lands Raven-Symoné
She'll guest as Anthony Anderson's character's gay sister, who doesn't look talking about her sexuality.
Parks and Rec series finale forgot what it made it so good — a little sour with the sweetness
As Willa Paskin notes, "Parks and Recreation isn't such a sweet show because it lives in a vacuum where nastiness, selfishness, and stupidity don't exist, as they more or less didn't in the finale. It's such a sweet show because it exists exactly in the midst of such things and its characters try to rise above the muck and their own natures anyway, even when they don't succeed. The finale had no hint of that muck. Luckily, there are 123 other episodes of this great series to balance it out." PLUS: In praise of flash-forward finales, watch Amy Poehler in a 1995 pilot, and Mike Schur answers burning series finale questions.
Netflix to show reboots of Inspector Gadget and Danger Mouse
The Inspector Gadget remake has already aired in Europe.
Conan jokes about Jon Stewart leaving, admits "there's wear-and-tear doing this for a long time"
"If I can still get giddy about something," he told a group of journalists today, "that's miraculous to me. The fight now is to keep it interesting. I think there's going to be a day when I wake up and I think, I just can't think of another thing that I could possibly do with this form—and then I'll do five more years." PLUS: Conan wants Conan in Cuba to not mock the Cuban people, or be political.
Entourage's Ari Gold is publishing his 1st book
The Gold Standard: Rules to Rule By is due out May 12, a few weeks before the Entourage movie premieres.
Quit comparing Empire's female characters to Real Housewives
The females on the Fox series have "gradually proven to be more than one-dimensional cartoons with no discernible brains or talent to back up their overinflated egos," says Aisha Tyler, adding: "Cookie is undoubtedly the most fully realized character, male or female, and the writers give her as much bite as bark."
ABC casts its NBA comedy pro
Former Tulsa Hurricane forward Blondy Baruti will star in the buddy comedy set in the NBA, playing a rookie who doesn't speak English.
Arrow producers explain that twist
What a game-changer!
Teen Moms reunite in MTV's Teen Mom OG trailer
Amber Portwood, Farrah Abraham, Maci Bookout and Catelynn Lowell are back to give updates on their lives.
CSI: Miami alum Adam Rodriguez to star in ABC's Runner
He'll join Paula Patton in the drama pilot, playing the only person who could help her out in this conspiracy drama. MORE CASTING: Diego Boneta joins Scream Queens, Stacy Keach joins an NBC comedy pilot, Dougray Scott and Merrin Dungey land separate pilots at ABC and Fox, and Diane Guerrero joins Super Clyde.
Snow shuts down The Vampire Diaries
Cast and crew had a day off due to the state of emergency called over today's Atlanta snowstorm.
Masterchef Junior presented the perfect villain this season
Andrew's worst crime was that he was always "on."
Justifiied's Erica Tazel on getting the show seen from Rachel's perspective
Says Tazel: "If there's been a creative transformation, it's been that, the acceptance of the gray to make her a stronger Marshal, or more than that in the future; because in those early seasons it was strictly black and white."
Seth Meyers answers 73 questions as he celebrates 1 year on Late Night
Meyers reveals his spirit animal, rap name and dream guest lineup in a Vogue Q&A.
Jeff Probst names his Survivor favorites
From his favorite season to favorite winner to favorite challenge. PLUS: Read the story of Probst's catchphrase, "The tribe has spoken."
Zendaya accepts Giluiana Rancic's apology
"Giuliana, I appreciate your apology and I'm glad it was a learning experience for you and for the network," the Shake It Up star wrote on Instagram.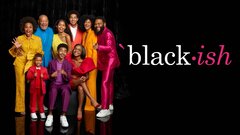 Powered by