'The Mist' Trailer Rolls Out and It Is Creepy AF (VIDEO)
Spike
From l to r: Bryan Hunt (Okezie Morro), Kevin Copeland (Morgan Spector), Adrian Garf (Russell Posner) and Mia Lambert (Danica Curcic) band together when a foreboding mist arrives in one small town ushering in a terrifying new reality for its residents, putting their humanity to the test. Based on a story by Stephen King, Spike TV's original scripted series The Mist premieres on Thursday, June 22 at 10 PM, ET/PT.
"That's what it does: screws with your mind." The "it" Mia Lambert (Danica Curcic) is referring to is the eerie mist that descends upon a small town in Maine in the minute-and-a-half trailer Spike released late Tuesday for its new series, The Mist.
The 10-episode drama is based on a novella by Stephen King, which has previously been adapted into a 2007 feature film. The Mist centers around a small town family that is torn apart by a brutal crime. As the family struggles to deal with the fallout from the crime, a mist rolls in, cutting the town off from the rest of the world and each other.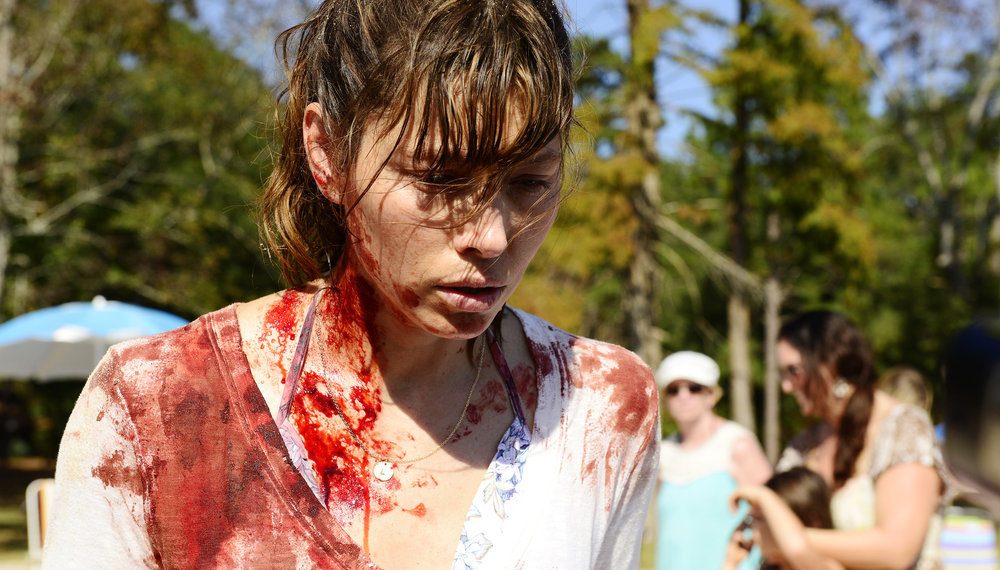 See Also
Cat Deeley-hosted 'Big Star Little Star' another new summer series for USA, while 'Suits,' 'Shooter,' 'Queen of the South' and 'Playing House' are returning.
According to a release, "Family, friends and adversaries become strange bedfellows, battling the mysterious mist and its threats, fighting to maintain morality and sanity as the rules of society break down." Sounds intriguing to us.
The Mist stars Morgan Spector, Alyssa Sutherland, Gus Birney, Danica Curcic, Okezie Morro, Luke Cosgrove, Darren Pettie, Russell Posner, Dan Butler, Isiah Washington, Jr. and Frances Conroy.
Watch the official trailer below:
The Mist, Series Premiere, Thursday, June 22, 10/9c, Spike