Hulu Announces More Details About J.J. Abrams' and Stephen King's 'Castle Rock'
Last week, blockbuster author Stephen King announced via social media that he is re-teaming with producer J.J. Abrams—who helped turned King's novel 11.22.63 into a well-received Hulu event series—on a new project for the streaming service called Castle Rock. If you are one of the more than 1 million viewers of the teaser trailer (see below) that accompanied this announcement, you likely are thirsting for more details of the show. On Tuesday, Hulu shed a little more light for us.
A Hulu release describes Castle Rock as a "psychological-horror series set in the Stephen King multiverse." Abrams' Bad Robot Productions, along with Warner Bros. Television, will produce the series. Hulu has ordered a 10-episode first season of what it refers to as an "on-going series." Sam Shaw and Dustin Thomason (Manhattan) will executive-produce and write Castle Rock.
As any King fan knows, the fictional Maine town of Castle Rock has figured prominently in many of the author's works, from novels such as Cujo, The Dark Half, IT and Needful Things, to the novella The Body (which was famously adapted into Rob Reiner's 1986 film Stand By Me). Numerous King short stories like Rita Hayworth and The Shawshank Redemption are also either set in, or contain references to, Castle Rock, so there is a large universe from which this series can draw.
According to Hulu, Castle Rock will be "a first-of-its-kind reimagining that explores the themes and worlds uniting the entire King canon, while brushing up against some of his most iconic and beloved stories."
Production on Castle Rock is set to begin this year. No release date has been set at this point, but the series will stream exclusively in the United States on Hulu.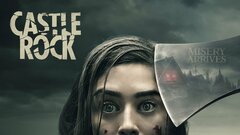 Powered by