Catching up With 'Perfect 10' WWE Superstar Tye Dillinger
Days before Tye Dillinger excited fans by making his official debut on WWE SmackDown Live, the newly minted main roster superstar was participating in WrestleMania community events.
He joined a small group from the company for a visit to Prairie Lake Elementary in Orlando as part of the annual Reading Challenge. At the time, the 36-year-old was representing NXT, the developmental brand for WWE.
See Also
Zack Ryder talks WrestleMania Week and provides an update on his injury prognosis.
"It's kind of overwhelming. I mean that in the most humble way possible. This is something I don't get to do a lot," Dillinger said of the school appearance. "My first time with WWE we weren't as involved as we are now, to be here and reward children for all their hard work, especially during WrestleMania time. Everybody is in Orlando. So to be able to reward them for what they are doing, and trying to learn, it doesn't get much better than that for me as a WWE superstar.
"This all brings me back to being a kid. You often forget how much fun it was to be a kid. You forget the very cool things you get to experience. As a child, I never had a lot of celebrities or sports athletes come to my school. We had a couple of guest appearances, which was great. But to see their excitement and look in their eyes, they are just genuinely happy to see you."
There was a point where Dillinger thought he might never be where he is today. It has been a long journey for the grappler, who initially signed with the company in 2006 and was released around three years later.
Despite the setback, the performer continued his career, getting another call from WWE in 2013. He would become part of NXT, which at the time was on the verge of big changes and exponential growth. Fans took notice of Dillinger's efforts, getting behind "The Perfect 10." The superstar attributes timing as one reason for his increase in popularity.
"It was the power of the WWE Universe and community," Dillinger said. "Being able to give back, that is what rallies people behind you emotionally. It's been their word, their voice that has taken the 'Perfect 10' persona further than I possibly could and further than I think most people possibly would. It just keeps rolling and rolling. Hopefully, the more it does I can keep moving up and be a part of community events and make an impact. It's the greatest thing in the world."
Fans got a taste of what it would be like to see Dillinger brought up to either Raw or SmackDown Live when he entered at number 10 in the Royal Rumble. The crowd in the Alamodome in San Antonio erupted. Dillinger wasn't given much notice before the surprise moment.
"It was probably hours beforehand. It had been snowballing the months leading up to it with the concept, the idea and the possibility. They got a kick out of the thought that I come in at number 10," Dillinger said. "So I heard all those rumors and things. But this is sports entertainment, so things can change on a daily basis. For that reason you have to be ready to go at any time. So when my number was called, I was ready to go."
See Also
'WWE and Total Divas is also empowering women,' the WWE Superstar tells us.
Dillinger stayed with NXT, working with Eric Young, the man who helped train him a decade-and-a-half ago. The student was given the opportunity to show the teacher how far he had come.
"It has been amazing to work with him," Dillinger said, "though he is a different guy than he was back then. His character has its own agenda, and he is with these three weirdos in Sanity who share his beliefs. To be able to know a guy for 15 years and go different paths, only to culminate in Orlando on probably one of the biggest shows NXT has to offer like TakeOver, it's surreal. It's a homecoming for me and for him as well."
Dillinger was proud to wear the proverbial NXT jersey for so long and to be there for all its milestones.
"It's huge right now," he said. "It's probably the hottest brand in wrestling right now. We had NXT TakeOver. I looked forward to that more than anything. Then when that is over, I watch WrestleMania. So I'm going to gear toward that. Then Raw and SmackDown Live. I'm happy to be part of NXT. I will always feel part of that. As long as I'm part of the WWE umbrella, I'm the happiest guy around."
And so begins the next chapter in Dillinger's career. Growing up, he looked up to the likes of Bret Hart and recent WWE Hall of Famer Rick Rude. He marveled at their abilities, gravitating to their personas and seeing them as these larger-than-life characters. Now he can really say he is one of them.
RELATED: Subscribe to TV Insider's WWE Newsletter
WWE Monday Night Raw, Mondays, 8/7c, USA Network
WWE SmackDown Live, Tuesdays, 8/7c, USA Network
WWE NXT, Wednesdays, 8/7c, WWE Network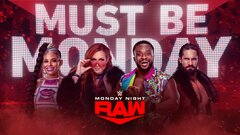 WWE Raw
where to stream
Powered by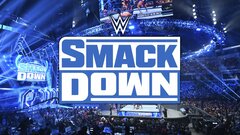 Powered by