WWE Superstar Lana on How WWE and 'Total Divas' Are Empowering Women
Since joining the cast of Total Divas, WWE superstar Lana has been happy to share different aspects and important milestones of her life. Now, with Season 6 back in full swing, the "Ravishing Russian" is ready for viewers to see even more.
"I feel like a lot more women watch the show," she said.
"Rusev told me a funny story where he was in a mall, and a whole bunch of these girls went up to him with their moms saying, 'Are you Lana's husband?' He goes, 'I am.' That had never happened to him before. They didn't even know his name, just that he was Lana's husband. So that was kind of cool. WWE empowers men, but WWE and Total Divas is also empowering women. It's a tremendous opportunity."
See Also
'Wrestling has really crossed over and become so mainstream,' says the host.
Reflecting on past episodes leading up to her circus-themed wedding, she found one instance that was hard to watch.
"I ran into my ex in Vegas. I was uncomfortable already running into him, but then seeing it…that's life, though," Lana said. "Life is not always going to be roses and rainbows. You are going to have uncomfortable moments. It's what we do with those moments that is going to count and determine our destiny. I end up going through with the marriage and didn't run away. That period triggered so many emotions. I'm glad instead of running away from my fears I ran to Rusev."
The often-entertaining interaction between Rusev and Lana has been an ever-growing favorite part of the WWE reality series. Lana feels the audience is starting to see how the "Bulgarian Brute" is actually charming, funny and likeable.
"People say it all the time that they love him on the show," she said. "Then you see me in a different light. Yes, I am this Russian villain on Monday Night Raw, but I'm Russian-American. My parents are American. I think like an American and sort of Russian at the same time. This is what we do for a living—we are story tellers; we are athletes; we are entertainers. So I'm honored to show people all of this, as well as my husband."
The 32-year-old refers to Rusev as her best friend. She feels the dynamic of their relationship hasn't changed much over the years, even after marriage. The two tied the knot in Malibu. However, the back half of the season will bring another ceremony in Rusev's home country.
"We have always been around each other," Lana said. "The next couple of episodes you will see the Bulgarian wedding. You'll see me almost have a total freak out and leave Bulgaria. So you're going to have to see that. Stay tuned."
Teasers have also shown some tense moments with Lana and other cast members on the show, like Renee Young.
"Renee likes to talk a lot. I mean, I talk a lot, but she talks more than me," Lana said. "So sometimes we hit heads. I say we almost wrestled it out and did a couple of suplexes. We made up in the end. We are a big family over at WWE."
Over the duration of the series there is a clear bond that has formed with the women of Total Divas. Lana is a happy member of the sometimes dysfunctional sorority.
"I have become way better friends with a lot of the girls. You have to spend more hours together," she said.
"We hang out, but it's more. Nattie is one of my closest friends. Trinity, Naomi is one of my closest friends. Obviously, the Bella Twins have helped me from day one. They've helped me with everything. From giving me advice on my career to giving me advice on Total Divas, relationship advice, everything. So I have definitely gotten a lot closer with them. I'm very thankful to be part of a show that is about building women and empowering women. It's an honor to be able to help each other grow and inspire one another."
Since signing with WWE in 2013, Lana's passion for wrestling has grown exponentially. Even though much of her work has been on the mic and outside the ring, she remains dedicated to competing. Her first match was at WrestleMania last year. Lana has been training regularly in hopes of getting a call to action.
"I have been a professional dancer and athlete my entire life," she said. "I was always drawn to the more physical style of dancing. That is why I breakdance. I love the challenge. The adrenaline rush is there with that.
"Being down in NXT is great. I love training at the Performance Center and doing shows. Even if it's in front of 200 people, I love wrestling so much that it doesn't matter the number. When you love what you do, it doesn't matter the amount of people."
Fans missing Lana from WWE television can get their fix on Total Divas. The absence from Raw is due to Rusev's shoulder injury.
"He is healing well," she said. "I try to be there as much as I can, but I have been spending a lot of time at the Performance Center and NXT training. Then, when the timing is right, you will see me in there on Monday Night Raw."
Her aspirations to wrestle may actually happen in a SmackDown Live ring. That's because Vince McMahon has called for a "Superstar Shakeup" between the brands.Total Divas chronicled the initial draft during the brand extension last year.
"You see how I react to it. It's hard for me to say because I love Raw and the people I work with," Lana said.
"I think SmackDown Live is an incredible show. I think the way they have built the characters has been great. They utilize everyone and have put all the women into compelling stories. It would be an honor to go to SmackDown, too. I'm working hard because one of these days I will go for a championship."
See Also
From overcoming life struggles to excelling in the ring, there is much to love about WWE 'SmackDown Live' women's champion Alexa Bliss.
The goal-oriented performer has a list of who she wants to face off against.
"Stephanie McMahon is one of my dream matches, but I have a lot of dreams," Lana said. "Charlotte, Bayley, Trinity, Becky [Lynch], all the girls. The Bella Twins. If both came back. I feel like everyone has something different to bring to the table. Maybe some people can do more flips or some are stronger or some are a little bit faster or some have an intriguing character to pull from. I think they all have so much to offer."
Outside the squared circle, Lana has a diverse entertainment portfolio. Many may have remembered seeing her in the Pitch Perfect movies. She added film credits in 2016 working on such projects as the WWE Studios film Interrogation. A few weeks ago, Lana was recognized with a Best Lead Actress nomination at the Nice International Film Festival for her role in Soul.
"I was shocked when I got nominated in France. I couldn't believe it," Lana said. "It was an independent film shot a while back, and I had to do a few pickup scenes. When you shoot these independent films that have low budgets, you wonder where it will go. You just never know. To be in such a big film festival as a Nice and be nominated. It was really cool."
WWE Total Divas, Wednesdays, 9/8c, E!
WWE Monday Night Raw, Mondays, 8/7c, USA Network
WWE SmackDown Live, Tuesdays, 8/7c, USA Network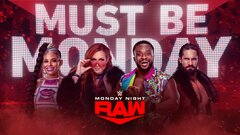 WWE Raw
where to stream
Powered by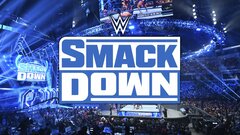 Powered by