Zack Ryder Feels Part of the WWE Family During WrestleMania 33 Week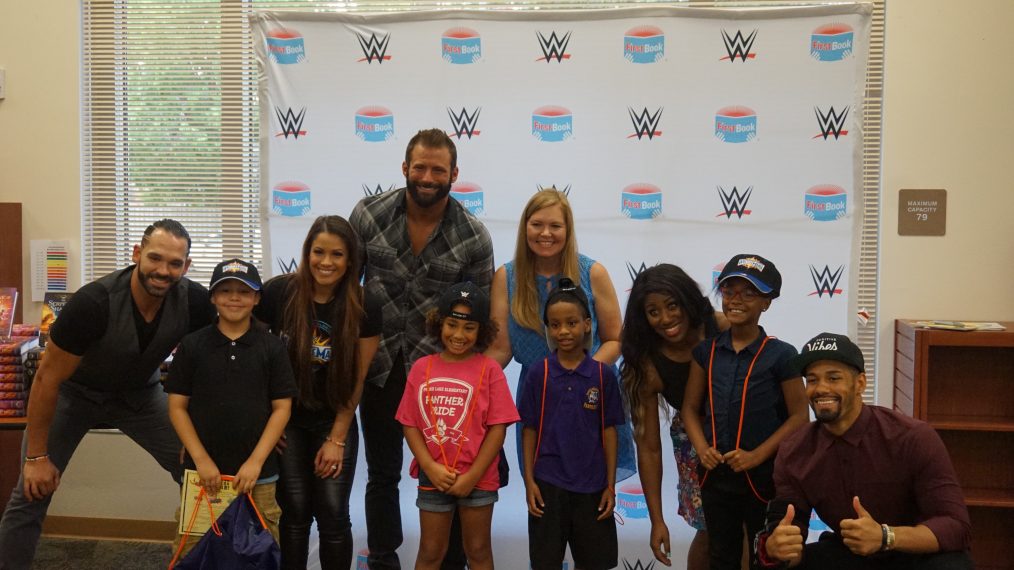 It's been a rough few months for WWE superstar Zack Ryder. Coming off his WrestleMania moment last year winning the Intercontinental Championship and finding success with tag team partner Mojo Rawley, he was sidelined with a knee injury.
The first quarter of 2017 has been spent rehabbing and working hard at the gym on his road to recovery. However, a welcome change to his self-described "Groundhog's Day lifestyle" has come in the form of WrestleMania 33 in Orlando. He has been able to participate in the week of festivities leading up to the big event including the fan Axxess and community initiatives such as the WrestleMania Reading Challenge.
"I get to feel like I'm part of the WWE family again," Ryder said. "I've missed everyone. So doing stuff like the WrestleMania Reading Challenge, Axxess all weekend and WrestleMania. This is what I miss. I can't wait to be back."
See Also
USA Network leads into WrestleMania 33 with a kickoff show, and covers the WWE Hall of Fame Induction Ceremony the next night.
Ryder joined other WWE personalities Tye Dillinger, Dasha Fuentes, Ember Moon and Darren Young to read Niño Wrestles the World to students at Prairie Lake Elementary. The WrestleMania Reading Challenge champions were rewarded with tickets to the big show, WWE books and other swag for collectively logging 250,000 of reading minutes. The contest is in partnership with First Book, a nonprofit social enterprise. In all, 20,000 books will be donated to Orlando area schools, with the organization distributing 160 million overall to benefit children in need.
"It's so crazy. I wish I had the WrestleMania Reading Challenge when I was a kid," Ryder said.
"To see the kids' faces and being so happy. They are looking up at these superstars, but I'm here thinking I can't believe I'm sitting there looking at them. It's amazing that I'm a superstar getting to do all these amazing things and give back. It's so much fun."
Orlando is a convenient venue for the New Yorker, who moved there three weeks after he got hurt.
"I love amusement parks and also hate shoveling snow," Ryder said.
"It's great down here. It's been a good change. When I made the decision though I thought I would be here two or three days a week, not seven. I'm an annual passholder, so I go to places like Disney a lot. I would even go just to get lunch and leave. I'm loving it down here. Since WrestleMania is down here it's cool because I have my parents with me. I get to show them my house, and we get to do all the fun activities together. They love WrestleMania Week, too. They enjoy going to Axxess and walking around the hotel to hang out with The Miz's parents. They love all that stuff."
Ryder may be out of the ring at the moment, but that hasn't stopped him from being creative. The 31-year-old revamped his widely successful YouTube show Z! True Long Island Story to Z! True Comeback Story. The endeavor provides an outlet for Ryder to update fans on what he has been up to and the progress he continues to make.
"People seem to like it," Ryder said. "I think some people were expecting skits like the old one. Bu this one is more true life. It's not a documentary per say, but it's me where the camera follows me and my real emotions and feelings in my day-to-day life."
Ryder is a lifelong WWE fan and remains one even today. He collects action figures and other memorabilia, and stays on top of the product. He is proud of his Hype Bros partner, who will compete in the Andre the Giant Memorial Battle Royal at WrestleMania.
"I always knew Mojo had potential," Ryder said. "He is an over-the-top character, so being with him constantly was kind of annoying. At the same time, I'm glad I get to see him be successful from the outside."
The athlete believes he is about three or four more months away from action. However, that prognosis might change.
"I don't know for sure," Ryder said. "I'm supposed to meet the surgeon at WrestleMania, so I'm hoping for good news."
WWE SmackDown Live, Thursdays, 8/7c, USA Network
WrestleMania 33, 7/6c, April 2, Pay-Per-View and WWE Network. Kickoff Show, 5/4c, on WWE Network, various social media plaforms and 6/5c on USA Network.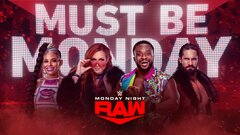 WWE Raw
where to stream
Powered by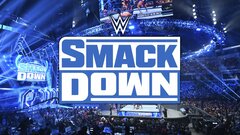 Powered by