Elisabeth Moss on Her On-Screen Counterparts: 'I Love the Juxtapostion of Vulnerability and Strength'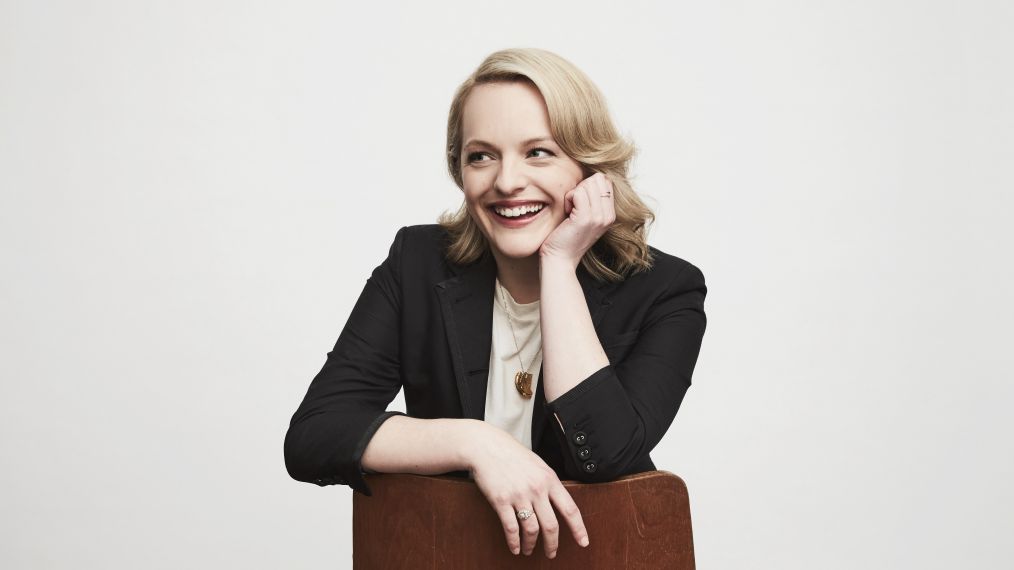 If there's one thing that characterizes Elisabeth Moss's career, it's complexity. "I love the juxtaposition of vulnerability and strength," she explains, "and the idea that we all have a person in us who can be strong and smart and still scared." In Hulu's adaptation of Margaret Atwood's dystopian classic The Handmaid's Tale, she gets to play every emotional shade available. Ahead of the show's highly anticipated premiere, Moss, 34, looks back at key TV roles that have defined her career.
Picket Fences (1992–1995)
When she was only 10, the actress was cast as precocious preteen Cynthia Parks on the CBS drama Picket Fences. Even at that age, she remembers noting the quality of the material on David E. Kelley's groundbreaking drama. "He's an incredible writer and so funny and smart," she says. "I was aware at the time that it was good and that I had to actually do stuff that was going to require some work."
The West Wing (1999–2006)
Never able to land a role in more teen-centric fare on what was then The WB network, Moss was eventually cast as presidential progeny Zoey Bartlet in Aaron Sorkin's political drama The West Wing. The NBC series had the young actress, 17 at the time, playing opposite major stars like Martin Sheen, Allison Janney, Rob Lowe and Stockard Channing, to name a few. But beyond some early jitters, Moss never felt intimidated by her castmates. "They treated me like a fellow professional, not like I was some teenager," she remembers.
Mad Men (2007–2015)
"I'm so proud of that show. I'm so proud of that character. I really do love her," Moss says. As Peggy Olson, a timid secretary who became an ambitious and self-possessed professional in the male-dominated ad industry, Moss was nominated for multiple Emmys, a Golden Globe and Screen Actors Guild awards. The character has become a feminist icon, with Peggy's many quips ("Your problem is not my problem") littering the internet. Moss says she's able to enjoy, rather than resent, the fact that people may forever associate her with the role because she's so secure in her other work. "It's an incredible thing for an actor who has been working as long as I have to have had, like, a quarter of that job on Mad Men."
Top of the Lake (2013–)
Between Mad Men's fifth and sixth seasons, Moss traveled to New Zealand to film this dark SundanceTV police thriller with award-winning director Jane Campion (The Piano). She was looking for a part that was very different from Peggy, and she found one in Det. Robin Griffin. "Not only did that prove to the public that I could do something other than Peggy," Moss explains, "I proved it to myself as well." Moss says she didn't initially expect to revisit the character after wrapping production, but she's joined by Nicole Kidman later this year in Campion's follow-up, Top of the Lake: China Girl.
The Handmaid's Tale (2017–)
Moss read Margaret Atwood's 1985 novel years ago, but when she was given the script for the Hulu series, it felt like she was absorbing the story for the very first time. "You have to make something true to the book for the fans and something that Margaret Atwood can be proud of," she says. Moss stars as Offred, a fertile woman kept as a virtual slave to bear children for the upper classes of a theocratic regime. Atwood makes a blink-and-you'll-miss-it cameo in the first episode, in which the 77-year-old author had to smack Moss across the face. "She knocked my little cap off," Moss says with a laugh. "But it looks great."
The Handmaid's Tale, Series Premiere, Wednesday, April 26, Hulu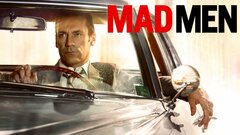 Mad Men
where to stream