Ask Matt: 'The Walking Dead' and Negan, '13 Reasons Why,' TV Westerns, 'Bull,' 'Big Little Lies'
Welcome to the Q&A with TV critic (also known to some TV fans as their "TV therapist") Matt Roush, who'll address whatever you love, loathe, are confused or frustrated or thrilled by in today's vast TV landscape. One caution: This is a spoiler-free zone, so we won't be addressing upcoming storylines here unless it's already common knowledge. Please send your questions and comments to [email protected] (or use the form at the end of the column) and follow me on Twitter. Look for Ask Matt columns on most Tuesdays and Fridays.
Of Negan, Fear the Walking Dead and Other TV Matters
Question: The Walking Dead wants us to watch another season of Negan? At least they avoided the cheesy manipulative cliffhanger-isms of the previous season, but this recent version of The Walking Dead was a washout as far as I'm concerned. Negan is such an unpleasant character, I found myself fast-forwarding through every episode, stopping just long enough to have a general idea of what happened in the hope that sometime soon I could start watching again. The show I was interested in was the show about a group of people learning to deal with the fact that they were surrounded by zombies. Now it is a show about petty groups of people unnecessarily trying to kill each other, with an occasional zombie ambling through the scenes. I have not been able to figure out, for two seasons now, why all the people being terrorized by the Saviors don't just move. It's a big country, after all, and there is no reason to assume that groups as cruel as the Saviors rule any other part. Why don't they just go back to Georgia? The weather's better there, anyway. What are your thoughts on this show now?
As for Fear the Walking Dead, I wrote to you mid-season last year to say that I found the adult characters totally uninteresting and was watching only because some of the younger characters intrigued me. Within a week of me sending you that e-mail, they killed Chris, so I may be reduced to fast-forwarding through that one, too. In my opinion, Kim Dickens is horribly miscast in her role in that show, and every time I watch her on it, I feel like I'd rather take my chances with the zombies than let her be a leader. Any news on their plans for their next season?
On a happier note, thanks for the review of 13 Reasons Why. I might not have watched it without your review, since I normally cannot get into teenage-angst movies or shows, but this one is a gem. I watched all 13 hours in two days and I wish there were more! A powerful and gripping story with a stupendous cast (especially Dylan Minnette), with the writing perfectly and yet faithfully expanding the characters from the novel without changing the sense of anything in the plot. This is another example of how helpful your reviews are in guiding us to the great shows among a sea of possible ones to watch.
One last thing: Did you watch Amazon's Patriot? I started watching it and really enjoyed it. It's very cleverly written and reminds me of Fargo in its deadpan humor. Do you know whether there will be a second season? — Paul
Matt Roush: Lots of interesting topics here, so let me take them in order:
1—Negan. Blech. I feel like it's sacrilege not to enjoy a Jeffrey Dean Morgan performance, and this portrayal of Negan is clearly a conscious choice on his and the producers' parts, but his strutting and smirking has from the start been more tiresome than scary, and given the way the finale transpired, I'm more conflicted than ever about committing my Sunday energies on yet another season of this aggravating conflict. I get that beneath its horror-show/zombie-gore surface, The Walking Dead is a survival allegory in which warped humanity presents the most monstrous threat of all. But never has it seemed so labored. I don't and won't read the comics, but I understand this season was just the prelude to an all-out war, and my take is that the prelude should have been the first half of the season, and the war the second half. I'm afraid at this point that, with the exception of Carol and a precious few others, there's not much left here for me to care about. Seriously, zombie Sasha and a tiger combined couldn't take out a single prominent Savior?
See Also
The final tallies are in, and we've determined 'The Walking Dead' Season 7's absolute best and worst characters.
2-Fear the Walking Dead. Snore. Here's how AMC describes the third season, which will crunch its first eight episodes into a six-week time frame from June 4 to July 9: "Our families will be brought together in the vibrant and violent region formerly known as the U.S. Mexico border (no mention of a wall) … [where] our characters must attempt to rebuild not only society, but family as well." Maybe the new-ish setting will refocus the storytelling, but I'm not sure these dreary characters can be redeemed, and the initial hook of the show, in which the characters had yet to realize the extent of the zombie threat, has long passed, so this just feels like a diminishment of the brand.
3-13 Reasons Why. Thanks for the feedback, and I'm glad people have found and enjoyed this series, but I still feel 13 hours was excessive in telling this story, and for Clay (Dylan Minnette) to take so long to listen to the tapes was not just unconscionable, but incredible.
See Also
Matt Roush reviews two new Netflix offerings: '13 Reasons Why' and 'Five Came Back'.
4-Patriot. I fear this may have been a little too deadpan for me. I watched a few episodes that Amazon sent in advance, at a time when I was pretty much drowning in new product, and it didn't make much of an impression beyond a "huh?" I may someday work my way through the entire season, but probably not if it isn't renewed. Which it hasn't been yet, though it's fairly rare for these streaming platforms not to give their shows at least a second season (try telling that to Good Girls Revolt).
---
Western Fans Love Laramie
Question: I love Westerns—always have. I was extremely disappointed that your Top 5 Westerns list in TV Guide Magazine did not include Laramie. While it was only on for four years, it is my all-time favorite Western series—and I saw them all! It could have easily replaced Lonesome Dove or Deadwood. I would have enthusiastically rated it #1. I'm so glad GRIT TV has brought it back so I can enjoy the series all over again! — Elaine
Question: Your list of Top TV Westerns missed one show that had great actors and great acting, well-choreographed stunts, lots of action, humor, with wonderful messages for kids and adults alike about life, loyalty, honesty, friendship, brotherly love, the Golden Rule, right and wrong, plus family interactions and relationships, and sooooo much more, really should have been at the top of the list!!! That show was Laramie, with Robert Fuller as Jess Harper and John Smith as Slim Sherman, with other wonderful regulars and top-name guest stars. Perhaps you should give this show another more thorough look. I do not know what you based your final decision on when you chose the ones you did, but family values should have been a strong factor. A show like Deadwood, where you cannot get away from the over-abundant profanity, should not be considered one of the best. There are others certainly more deserving of your consideration for this list. — Karen
Matt Roush: Imagine my surprise when, within a 24-hour period, I got several responses to my Western list, all mentioning Laramie. (Which usually indicates a coordinated fan campaign, although in this case, the exposure on GRIT may have something to do with it.) Lists like these exist to stimulate argument, of course, but since I was asked about the process and challenged directly about including Deadwood, let me explain my thinking.
First, Lonesome Dove was non-negotiable. I'd rank that miniseries up against any of the great movie Westerns. It's an instant, timeless classic, and saved me from having to choose between one of the many, many Western series for the #1 slot. Gunsmoke and Bonanza were no-brainers, given their staying power and popularity, and for me, Bonanza represented the "family values" type of Western (I briefly considered Little House on the Prairie, but made the Michael Landon connection within the Bonanza item). I probably would have had to turn in my TV critic credentials if I hadn't made room for David Milch's Deadwood, which represents the post-modern adult Western, and it can be argued that the profanity and brutality of that series is one of TV's more truthful representations of Wild West lawlessness. The fifth slot was the hardest to fill, and I went with Maverick because of its novelty as a comic Western that still holds up, and it made a TV star of James Garner, for which we should all be thankful.
See Also
Critic Matt Roush weighs in on the 5 best television westerns of all time.
As for Laramie, I'm not sure it would have made my list even if I'd been able to expand it to a top 10 (limiting it to five was my editors' call, not mine). Nothing against the show, but it never really was on my radar. I was too young to watch it when it first aired (1959-63), and it didn't seem to leave as big a cultural footprint in syndication as others I considered that I watched growing up (including Wagon Train, Death Valley Days, Have Gun Will Travel, The Rifleman and so many others). I'm glad to know Laramie still has a loyal following, and if TV would ever slow down, I'd love to take a break and discover it. But lists like these often reveal cultural blind spots, and this is one of them. So thanks for the recommendation.
---
Bull's Open Collar Problem
Question: I wish you had some influence on Bull as to why he doesn't wear a tie in court? So disrespectful. I can see other times, but in court, a must. — JG
Matt Roush: Usually the complaint is about Bull's scruffy facial hair. So another demerit for social and professional decorum. But this apparently is how mavericks dress, so don't expect him to show up with a neck-choker on a regular basis.
---
Wrapping Up Big Little Lies (Or Not)
Question: Loved HBO's Big Little Lies, and felt you didn't really answer the question if they might continue the series. So many excellently portrayed characters and beautifully written dialogue make me believe that there's a lot more that we can learn about them if the show were to continue. – Bette
Matt Roush: As far as I can tell, there are no imminent plans to continue the series, which would really entail writing a sequel. This was a story (based on a novel) with a distinct beginning, middle and end, billed as a "limited series"—new TV-speak for miniseries—that tied up its various mysteries. Of course, TV has a long habit of following success with excess, so if HBO could wrangle all of this top-shelf talent back together and come up with a new hook, it's possible. But I'd think that's a long shot. For now, I'm thinking of it as a closed book.
Question: Re Big Little Lies' last episode: Did the Shailene Woodley character (Jane) respond to the violence that was happening and see her baby daddy, or was he actually the one? It all happened so quickly—loved it—that I wasn't sure. Have not read the book. — Diane
Matt Roush: Yes, that was the reveal of all reveals: that Jane had never met that character yet throughout the series, and when she saw him at the party, it triggered that memory and she realized it was him who'd assaulted and impregnated her all those years ago. The book gave more back story to that incident as well as to the person that sent him to his death, but you (and she) weren't mistaken. He was that bad.
---
A Criminal Minds Comeback
Question: Is there anything you can tell us about Shemar Moore's guest appearance on the Season 12 finale of Criminal Minds? — Natasha
Matt Roush: All I know is what CBS has released (and here's my occasional reminder that I don't do spoilers): The finale airs May 10, and brings Morgan back to the BAU when he comes across a lead to help his former colleagues in the hunt for serial killer/escaped convict Mr. Scratch. Whether this brings closure to the case or leads to a cliffhanger remains to be seen.
---
A Black Eye for black-ish?
Question: Wondering if the TV world/critics knew about Chris Brown's guest spot on black-ish before airing and if you can offer any possible insight. No one consulted against this? How does having Chris Brown in a guest role make it to air without someone raising a red flag? I am deeply disgusted by ABC's ability to normalize a misogynist abuser because the only message it demonstrates is that violence against women is forgivable if you're "talented." There was nothing about that guest spot that was unique that couldn't have been delivered by another actor to be true to the story. Oh, but maybe I missed something because as soon as I saw him, I spent the next 22 minutes taken completely out of the story asking myself, is that really Chris Brown?!? On a show that is so great in so many other ways with social messages?!? Really?!?
By the end of the episode, Dre learned a lesson about his responsibility to not reinforce negative stereotypes, but ABC and Kenya Barris clearly did not. Overlooking Brown's past behavior is condoning it, and that is more than a "black-ish" eye on both the network and show runner. — CK
Matt Roush: There was a fair amount of backlash (black-lash?) against the casting of Chris Brown before and after the episode aired, and I'll admit, I expected the show to deal with this meta issue head-on—as in, the efficacy of casting a controversial performer in a commercial and/or a family sitcom—rather than ignore it in favor of a pointed but predictable object lesson about exploiting and insulting black women in a crass champagne ad. Brown's stunt-casting backfired, because his very presence made the episode and its spirited social commentary seem tone-deaf. A rare and surprising misstep for an excellent series.
That's all for now. We'll pick up the conversation again soon. Thanks as always for reading, and remember that I can't do this without your participation, so please keep sending questions and comments about TV to [email protected] or shoot me a line on Twitter (@TVGMMattRoush), and you can also submit questions via the handy form below.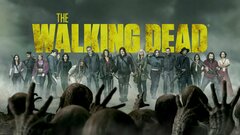 Powered by