Roush Review: New on Netflix: '13 Reasons Why,' 'Five Came Back'
You can't ask for a more attention-grabbing, what-comes-next hook than the narrative device that drives 13 Reasons Why, a compulsively gripping, emo wallow in teen misery.
"If you're listening to this tape, you're one of the reasons why," warns Hannah Baker (a tremendously affecting Katherine Langford) as she begins her pervasive voice-over from beyond the grave, a story told on a set of old-school cassette tapes. It's not a spoiler to reveal that troubled high-school misfit Hannah has taken her own life before the 13-part drama begins. The spoilers are, naturally, the reasons why.
See Also
The YA drama premieres on March 31.
Or, as she explains to her stunned and culpable target audience, "Most of you listening probably had no idea what you were truly doing—but you 'll find out." Part guilt-trip scold, part if-you'd-only-known tease, Hannah's narration gimmick is the greatest strength, and also a manipulative weakness, of a series that could as easily be called My So-Called Suicide.
The story, adapted from Jay Asher's novel, unfolds in two time frames: as flashbacks dramatizing the traumatizing events Hannah describes in her tapes, indicting all of those who wronged, shamed, abused or ignored her; and an equally unsettling present-day framework depicting the aftermath of the tragedy several weeks later, which includes a conspiracy of silence among those who share the darkest secrets of sexual misconduct, as well as the numbed incomprehension of Hannah's grieving parents (well played by Kate Walsh and Brian D'Arcy James) and her sensitive friend Clay (a heartfelt Dylan Minnette), who only wanted to love her.
See Also
With 'TVD' gone and 'PLL' leaving soon, what other teen novels should get the small-screen treatment?
Clay's tentative friendship with the enigmatic, aloof Hannah is the thread that carries us through these 13 wrenching hours. But the frustrating irony of watching this series is that even when Clay realizes he may be the subject of one of the tapes, it takes him forever to listen to them all—this on Netflix, a network that redefined and encourages the instant binge-watch.
Even if you empathize with the cynical school-newspaper geek who tries to shrug away all of the intrigue by calling it "just the usual angst, despair, lovelorn crap, uninspired," you're likely to scream at the screen more than once, "What's taking you so long, Clay? Just listen to the damn tapes!"
When he does, though, unraveling a tangled and emotionally fraught web of relationships and peer pressure and social humiliations, the result is devastating. There are many reasons why hearing Hannah's unhappy story is worth your time, but you'll have to discover them for yourself.
13 Reasons Why, Series Premiere, Friday, March 31, Netflix
---
Hollywood Goes to War: A fascinating chapter in film history comes movingly alive in the three-part documentary series Five Came Back, based on Mark Harris's acclaimed book that details an unprecedented collaboration between Hollywood and the military campaigns of World War II. At the peak of their careers, five of the film industry's most powerful directors—John Ford, Frank Capra, John Huston, William Wyler and George Stevens—chose to serve their country the best way they knew how: by adapting their expertise in film technique and visual storytelling to produce documentaries that would counter Nazi propaganda and build morale.
With one-third of Hollywood's work force enlisting, including superstars like Clark Gable and James Stewart, these directors often found themselves in the line of fire as they crafted stirring and at times graphic accounts of combat (Ford's The Battle of Midway, during which the director was injured) and brotherhood (Wyler's The Memphis Belle: A Story of a Flying Fortress). Stevens, formerly a master of light comedy, had the most life-altering assignments, overseeing coverage of the D-Day invasion and later being eyewitness to the liberation of Nazi concentration camps, including Dachau.
See Also
Turner Classic Movies (TCM) released a heartfelt statement about its longtime host/interviewer/film historian Robert Osborne.
Though it was at times an uneasy alliance between these creative visionaries and the government, which wasn't always prepared for darker truths to be exposed—Huston's post-war film, Let There Be Light, about the psychological struggles of veterans, was banned from public view until 1981—the experiment was mostly deemed a success. And while the series reveals that some of the documentaries included staged sequences of recreated combat, the impact they had on a country seeking truth and reinforcing their resolve is undeniable.
For the filmmakers, the experience was transformative, and when the war was over, they would go on to make some of their deepest, richest work: Wyler's The Best Years of Our Lives, Capra's It's a Wonderful Life (incredibly, not a success upon its release), Huston's The Treasure of the Sierra Madre, Ford's They Were Expendable, and from Stevens, who never went back to comedy, A Place in the Sun, Shane, Giant and The Diary of Anne Frank.
Curiously, and at times effectively, Five Came Back (narrated by no less than Meryl Streep) uses five contemporary directors—Steven Spielberg, Francis Ford Coppola, Guillermo Del Toro, Paul Greenglass and Lawrence Kasdan—to provide what often feels like scripted narrative context to the original footage, eschewing film academics as talking heads or even the respected Harris. You might wish for these films to speak for themselves, and thankfully, Netflix has licensed 13 of the documentaries featured in the series, including Ford's The Battle of Midway, Wyler's The Memphis Belle, Huston's Report from the Aleutians, Capra's The Battle of Russia and Stevens' Nazi Concentration Camps.
A more worthwhile deep dive into film and world history is hard to imagine.
Five Came Back, Premieres Friday, March 31, Netflix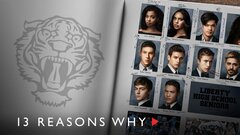 Powered by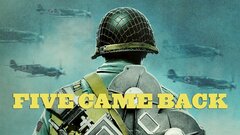 Powered by