Charlie Sheen Pursues a Return to Two and a Half Men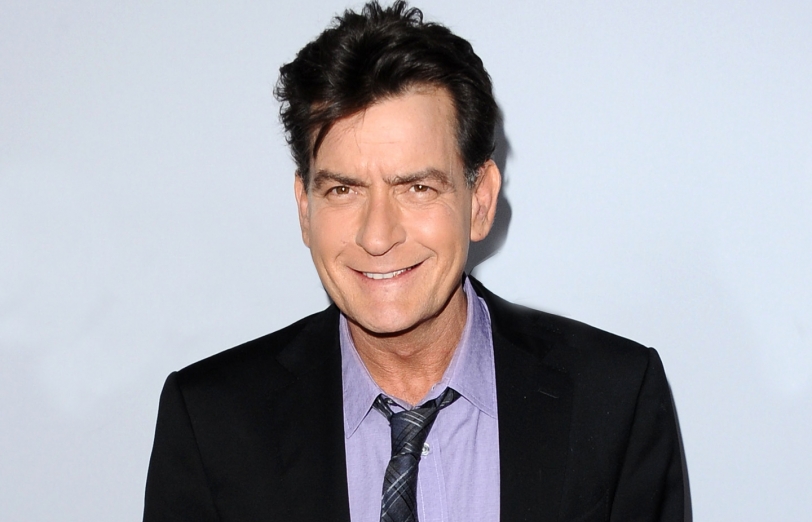 As Anger Management nears the end of its 100-episode order, Charlie Sheen is bracing for what may be the FX sitcom's wrap. Simultaneously, his previous series, Two and a Half Men, is also about to end—and Sheen would like to be a part of that send-off.
Sheen tells us that he has approached Two and a Half Men with an idea about how he could make a return to the sitcom. "I've reached out to them and they've reached back," he says. "We're trying to figure out what makes the most sense. If they figure it out like I've presented it to them and they want to include me in some final send-off, I'm available and I'm showing up early. If not, it's on them."
Sheen says his return would be a sign of "good will and a tip of the hat to the fans." But such a homecoming would seem unlikely after Sheen's infamous exit in 2011. The actor was fired from Two and a Half Men after taking inflammatory shots at executive producer Chuck Lorre and CBS; he then sued Lorre, the network and Warner Bros. TV, the studio behind the show.
That's why such a return is probably a pipe dream on Sheen's part. He didn't just burn a bridge with the show, he torched it. And indeed, insiders say there's been no outreach from the show's end, and caution not to take Sheen seriously. This is not the first time he has expressed interest in returning to Two and a Half Men, even if it's the most talkative he's been yet about his desire. But to be clear: According to plenty of insiders, this isn't going to happen.
When Two and a Half Men returned in fall 2011, Sheen's character, Charlie Harper, had been killed, and Ashton Kutcher joined the show to fill the void. Sheen immediately went to work on Anger Management, which premieres this week in syndication on broadcast TV stations around the country.
Two and a Half Men's producers and Warner Bros. TV promised that big surprises were in store for the show's final season. But at this summer's Television Critics Association press tour, CBS Entertainment president Nina Tassler told reporters there were no discussions to bring Sheen back.
Nonetheless, Sheen has softened his rhetoric against Lorre over the past year. Last November, Sheen went on Twitter to pitch Lorre an idea "that u need to hear after I make amends to you and yours."
So have Sheen and Lorre made peace? "Ethereally we have, personally we have not," Sheen says. "But I'm easy to grab. He was doing his job, I was doing mine. At the end of the day, the guy's a genius. Look at what he does. I don't have to spend time with him anymore for him to be brilliant. I wish him nothing but the best."
What would it take now? According to Sheen: "Just a couple of hugs and a couple of high-fives and see you guys on a Friday night, let's do this in front of an audience." Of course, Sheen also says that "it's about time" that Two and a Half Men ends. "Wait, was that out loud?" he jokes. "On the record, I would love to [return]."
As for Anger Management, Sheen says 87 episodes have already been shot. "We're almost 10 from the finish line and that checker flag," he says. "It's been an amazing run, it's been an education."
Anger Management was shot on an accelerated time frame, without table reads or rehearsals. That allowed producers to frequently shoot two episodes a week, getting to 100 episodes (enough for syndication) in half the time it normally takes. Anger Management may be the biggest success story to come out of the "10/90" model—in which a network orders 10 episodes, and if the show reaches a ratings benchmark, an order for the additional 90 episodes is immediately triggered.
More recently, FX also tried a 10/90 sitcom starring George Lopez (Saint George) and another featuring Kelsey Grammer and Martin Lawrence (Partners), but neither landed the full 100-episode slate. (FX Networks CEO John Landgraf says he "probably" won't continue with the form.) Others remain in the works, however, including one starring Kevin James.
Sheen says the secret weapon behind Anger Management was sitcom vet Bruce Helford, who oversaw the complicated enterprise. "It's all about Bruce and how he sculpts this and how he coddles it and cares about it and prepares for it. He's never rattled. I've never seen the man raise his voice on set. We've done 1,000 scenes together now. He is Yoda with all of his Han Solo attributes intact. Without Bruce this doesn't happen."
That doesn't mean there weren't several bumps along the way. Half way through the order, production was halted for a time as the show was reconfigured. As part of the changes, Sheen's original co-star, Selma Blair, departed.
"This is me being polite, we realized that we couldn't really explore my character if he was stuck to one gal," Sheen says. "And the problem was, Two and a Half Men aired around it. And people liked that character better because he wasn't stuck in a relationship. So we had to ask [Blair] to leave because the show was dying. And she wasn't helping. I'm not blaming Selma for anything. I'm blaming myself for hiring her."
Among other changes, Lara Bell Bundy joined Anger Management as its new female lead, and Brian Austin Green's role as Sheen's friend and neighbor was greatly expanded.
"What we've pulled off is beyond the pale of anything that could be viewed as doable," Sheen says of Anger Management's production schedule. "It's so frickin' hard and so taxing. But with the right group of people around you, like Bruce and the cast and crew, you can catch lightning in a bottle."
Sheen says Anger Management's performance in syndication will determine whether any more episodes are produced beyond the 100. He also hopes to now focus on a handful of film projects he's been kicking around.
"If it continues, awesome," he says. "I'm available. Best job I ever had. If it doesn't? I gave them all I had. Best education I ever had. Best friends I ever made. Best group of people I've ever worked with. I believe we're delivering something that's not just another bag of slag to the hack pile of contemporary network television."
This story originally ran on Sept. 22, 2014.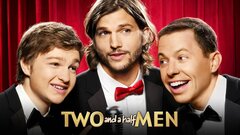 Powered by