What's On: After Nearly 250 Episodes and 370 Corpses, 'Bones' Gives Closure to Booth, Bones and the Beloved Jeffersonian Squints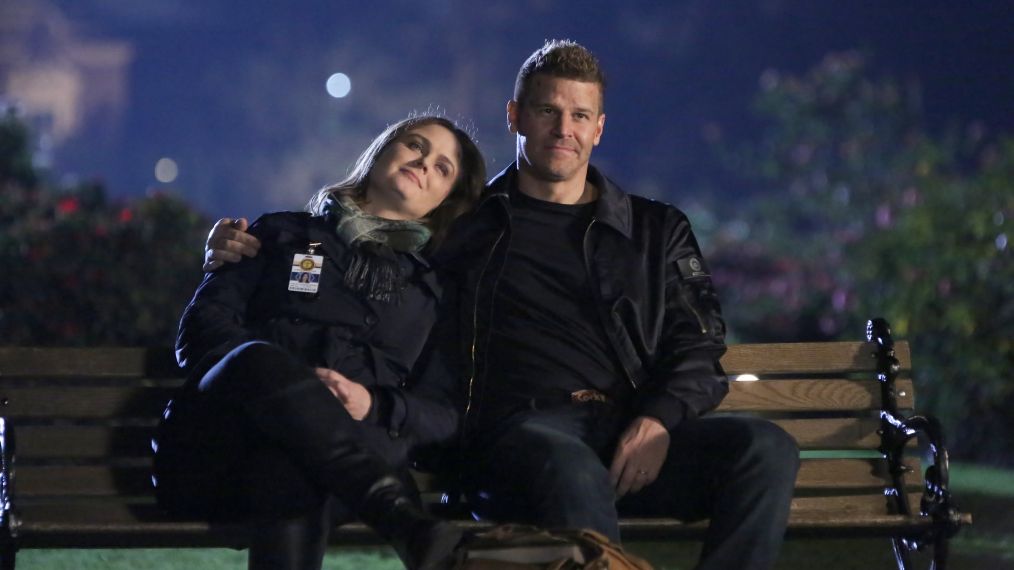 Bones (9/8c, Fox): Other Fox dramas like The X-Files and 24 may have made more noise, but none had the staying power of this enduring and appealing scientific procedural about the studious squints of the Jeffersonian crime lab and the loyal FBI agent who became part of their family. After 12 seasons and nearly 250 episodes, with some 76,000 bones having been examined from the muck of grisly crime scenes, Bones solves its last case, but not without some necessary clean-up in the wake of last week's cliffhanging explosion, courtesy of the vengeful Kovac (Gerard Celasco). Closure is the real name of the game in the series finale, for Bones (Emily Deschanel) and Booth (David Boreanaz) and their endearing colleagues.
The Mindy Project (Hulu): A rom-com wouldn't be a rom-com if couples were ever in sync, and so it is in the fifth-season finale, as Mindy (Mindy Kaling) learns that Ben (Bryan Greenberg) may be preparing to propose, just as she has determined that marriage is not for her. In other relationship news, Colette (Fortune Feimster) and Karen (Tipper Newton) actually do get engaged, only for Colette to develop cold feet at the prospect.
The Voice (8/7c, NBC): The battle rounds conclude (meaning the knockout rounds will begin next week), with coach Alicia Keys reducing her remaining singers to silence as she takes to the keyboard to guide her team. Adding more star power: Celine Dion personally choreographs the routine of Team Gwen's final pair.
Inside Tuesday TV: Police corruption fuels BET's new drama Rebel (9/8c), directed by John Singleton and starring Danielle Moné Truitt as a police officer who leaves the force to become a private eye after a deadly incident involving her partner leads to personal tragedy and an Internal Affairs investigation. … On NBC's Trial & Error (9/8c), lawyer Josh (Nicholas D'Agosto) follows the evidence to a potential new suspect: defendant Larry's (John Lithgow) supercilious brother-in-law, Jeremiah Jefferson Davis (Bob Gunton). And then Larry takes a lie-detector test to prove his innocence, which predictably only muddies the legal waters. … A super virus puts all of New Orleans at risk on CBS's NCIS: New Orleans (10/9c), including Dr. Wade (CCH Pounder), who becomes infected and is in desperate need of an antidote.