60 Minutes Correspondent Bob Simon Killed in Car Crash 60 Minutes correspondent Bob Simon killed in car crash
Simon, 73, was riding in a livery cab in Manhattan Wednesday night when it rear-ended a Mercedes-Benz and slammed into a median. Simon joined CBS News in 1969 and became a 60 Minutes correspondent in 1996. PLUS: Simon's most recent segment aired this past Sunday, on the movie Selma.
NBC removes Brian Williams' name from NBC Nightly News broadcast and website
NBC unveiled a temporary new Nightly News logo tonight without an anchor's name. PLUS: Washington Post reports senior NBC officials seriously considered firing Williams.
Who is Lester Holt?
The NBC News anchor temporarily replacing Brian Williams has become a key player at NBC over the years. PLUS: Watch Holt report Williams' suspension on Wednesday's Nightly News.
How the rise of Jon Stewart is linked to the fall of Brian Williams
Stewart's "Daily Show" essentially made William's Nightly News irrelevant. As John Swansburg explains, "In recent days, some commenters have dismissed Williams' comic moonlighting as the work of a guy who couldn't stand not to have a camera trained on him, or of a newsman who actually just wanted to be an entertainer. A more charitable view would be that he was an anchor trying to remain relevant in a news environment that, thanks in part to Stewart, was turning him into a dinosaur in a bespoke suit. That's not to forgive his journalistic sins—far from it. It's to appreciate the degree to which Stewart, however unwittingly, hastened the demise of the man he shares the media pages with today."
—Williams and Stewart had a lot in common — both Jersey guys who didn't have a lot going for them
—Comedy Central already has a "short list" of possible replacements
—What will Stewart do next? Go back to movie acting? Stand-up?
—Stewart's Daily Show was a lifeline for nonfiction authors
—Why Stewart was bad for the liberals who loved him
—Give the show to Jessica Williams!
—Comedy Central should end The Daily Show
—Senator Lindsay Graham, frequent butt of Daily Show jokes, hopes to visit before Stewart leaves
—NBC Nightly News With Jon Stewart really is a good idea
—Stewart's announcement boosts The Daily Show's ratings
Don't expect The Daily Show to bring back John Oliver as Jon Stewart's replacement
Even though Oliver has a two-year deal, the pay cable network is unlikely to let him leave, especially with all the buzz and potential awards he brings.
Here's the big spoiler from the House of Cards leak
There will be a "game-changer" for one of the main characters. PLUS: Read episode summaries from Season 3, and "House of Cards" creator's full name is "Pack Beauregard Willimon."
Neil Patrick Harris gets his painted in gold
Harris "goes full Oscar" for the cover of Entertainment Weekly. PLUS: Harris is practicing his diction, inflection and pitch.
Charlie Sheen blasts NBC in a letter to "Hero" Brian Williams
Sheen writes, "you are clearly the victim of a transparent and vile witch hunt! Erroneously "staged" by hooligans, non coms, cowards and oligarchs, who's only desperate and hideous goal is to discredit the genius that they relied on for almost 3 decades!"
Watch Andy Samberg in a 3rd-grade Annie play that also featured Chelsea Peretti
The "Brooklyn Nine-Nine" co-stars were classmates at Oakland's Chabot Elementary School, where Samberg played Daddy Warbucks in the school play.
All 141 SNL cast members, ranked
Rolling Stone has John Belushi No. 1, Eddie Murphy No. 2 and Tina Fey No. 3.
With a revolving door of hosts, The Late Late Show has become strange and exciting
Anything can happen when you have everybody from Whitney Cummings to John Mayer filling in.
Letterman grills New England Patriots coach Bill Belichick
The Late Show host tried to get Belichick to talk DeflateGate.
CBS is thrilled that so much of James Corden's Late Late Show is still up in the air
"I don't want to burst your bubble here," says CBS boss Nina Tassler, "but a lot of those things are not decided until, oh, very soon before a series airs. To do a show that's current and tapped into the zeitgeist, you have to be nimble and flexible and spontaneous."
Evil Dead casts 2 co-stars for Bruce Campbell
Ray Santiago will play Ash's sidekick, while Dana DeLorenzo will fight alongside Campbell's character.
Comedy Central is set to renew The Meltdown with Jonah and Kumail
Nothing's official, Jonah Ray shared the news of a Season 2 pickup on Tumblr.
Is Sophia Bush the next Mariska Hargitay?
The Chicago P.D. star says she and Hargitay joked about it during their crossover with SVU. "So should I hand her the torch at the beginning of the scene or the end?" Hargitay told her.
Why did skeptical black viewers embrace Empire?
Dee Lockett says she is one of many black viewers who were initially put off by the Fox drama — until the buzz kept building. One reason it has drawn a big black audience "is that Empire's representation of blackness feels unusually nuanced." Plus, she adds, "Empire is attempting to envision a society in which a complicated relationship to your blackness is more a rite of passage than a character flaw." PLUS: The evolution of Terrence Howard's "warble voice," and how Cookie emerged as a great villain.
Remembering the forgettable shows that ran during NBC's Must-See TV heyday
The Single Guy, Madman of the People and Boston Common were among the shows used as filler when Seinfeld and Friends ruled Thursday nights.
See Matt Groening play himself on Portlandia in a Simpsons trial
"The Simpsons" creator is accusing Fred Armisen's Spike of ripping him off with "Bart Ska-mpson." PLUS: A Reddit user's theory claims that The Simpsons is in a comatose Homer's head.
Conan visits a Korean spa with The Walking Dead's Steven Yuen
Check them out as they get naked for the camera.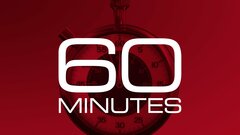 Powered by