Netflix Announces Season 2 Return of Aziz Ansari's 'Master of None' (VIDEO)
Aziz Ansari's popular, Emmy-winning Netflix comedy series Master of None will be back for Season 2 on May 12, the network announced today via the brief teaser below.
In the clip, Big Bud and Lil' Bud look like they're having a good time motorbiking around the countryside. The street signs they pass look like they're in another country, although Netflix says that Season 2 will find Dev (Ansari) returning to New York to face new challenges, including a new career opportunity—and a "complex, developing relationship with someone very meaningful to him."
See Also
'It's something we probably wouldn't have done if we weren't doing the episode; I probably wouldn't have known some of the stories,' Ansari said.
Master of None, Season 2 available May 12, Netflix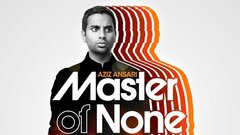 Powered by