What's On: The Return of OWN's Scandalous 'Greenleaf' and SundanceTV's Raucous 'Hap and Leonard'
Greenleaf (10/9c, OWN): It's one test of faith after another for the Greenleaf family, bedeviled by scandal within the Cavalry church they lead in Memphis. As a new batch of satisfying soap opera gets whipped up in the eventful second-season opener, there's a sense of holy outrage when Mac (GregAlan Williams) is released from prison, while the Bishop (Keith David) faces criminal charges reaching back into a dark incident in the past. Matriarch Lady Mae (Lynn Whitfield) has her claws full trying to put her unruly house in order. This task is made even tougher by the rift between the Bishop and son Jacob (Lamman Rucker), who's full of a newfound spirit after taking on a high-profile role in the rival Triumph church, run by the Bishop's nemesis, the appropriately named Basie Skank (Jason Dirden). And what about Oprah Winfrey, executive producer and recurring guest star as Aunt Mavis? She's a drunken mess after losing her club, and she joins the line of people who have a bone to pick with the Greenleafs, the more public and embarrassing the better.
Hap and Leonard: Mucho Mojo (SundanceTV, 10/9c): Also back for a second run is this enjoyably rambunctious action buddy comedy starring James Purefoy (The Following) and Michael K. Williams (The Wire, When We Rise) as East Texas BFFs in the late 1980s, characters created by novelist Joe R. Lansdale. Their second six-episode caper begins when wily, combative gay Vietnam vet Leonard (Williams) discovers a grisly relic under the floorboards of his Uncle Chester's house, where he's now living. Hap (Purefoy), whose name must be short for "Hapless," is preoccupied with a personal mission for most of the episode, but he'll be there if and when things go south for Leonard, who can't cut a break even when he's trying to do the right thing.
Lethal Weapon (8/7c, Fox): The rare example of a successful transfer from movie to TV franchise wraps its first season with Riggs (Clayne Crawford) going way outside the law to pursue leads connecting the Mexican cartel, and thugs like Gideon Lyon (The Glades' Matt Passmore), to the murder of his wife. While Murtaugh (Damon Wayans) prepares for his son's graduation, he's having his most serious doubts yet about the future of his professional partnership with this untamed loose cannon. But no real worries, as Fox has already renewed the show for a second year. It wouldn't be Lethal Weapon without at least one sequel.
Inside Wednesday TV: That didn't take long. There's already a tribe swap on CBS's Survivor (8/7c), which means some castaways will have to adjust their game play. … In advance of next week's battle rounds, NBC's The Voice (8/7c) presents "Best of the Blind Auditions," in case you missed any. … ABC's Modern Family (9/8c) delivers what promises to be a classic farce, with lies piling upon lies as Mitchell (Jesse Tyler Ferguson) accidentally spills the ashes of Cam's (Eric Stonestreet) pet pig, and Cam plots to expose Mitchell's cover-up. … Tatum O'Neal guests on CBS's Criminal Minds (9/8c) as a mother who presents the BAU with new intel regarding a villain they've dubbed the bone crusher. … Baby issues occupy ABC's black-ish (9:30/8:30c), as Bow (Tracee Ellis Ross) tries to hide her baby bump to get a promotion at work, while husband Dre (Anthony Anderson) considers taking paternity leave.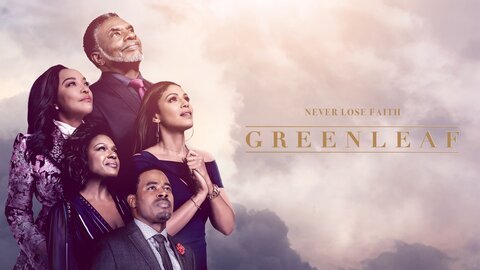 Powered by