'Saturday Night Live's Presidential Coverage Throughout the Ages
Since Saturday Night Live's introduction on October 11, 1975, the United States has had seven leaders. These politicians—whether on the track to presidency, or already POTUS—were never spared from the variety show's pointed sketches, and the same can be said of other political figures throughout the past four decades (Tiny Fey's infamous Sarah Palin comes immediately to mind).
RELATED: Saturday Night Live's Michael Che and Colin Jost on Weekend Update, Trump and Jared From Subway
SNL is understandably killing it this season with this election's presidential nominees. From Alec Baldwin guest starring as the ever-sniffing Donald Trump to cast member Kate McKinnon perfecting her Hillary Clinton, we thought it was about time we not only remember the presidents of the past, SNL's versions of them, as well. Check out some of our favorites below before the SNL Election Special airs on NBC Monday night at 10/9c.
Richard Nixon
Though he resigned the year before SNL began its run, a little thing like time wasn't going to stop the players from covering one of the most scandalous presidencies ever. Dan Aykroyd, known for Ghostbusters and being one half of The Blues Brothers, was the first to take on Nixon, bringing him to life 10 times on the show throughout the '70s. Above, Aykroyd plays "Tricky Dick" as he promotes his autobiography in a 1978 cold open from Season 3. Later, Tony Rosato, Joe Piscopo, John Turturro and Darrell Hammond would all take on the role.
Gerald Ford
Taking over after Nixon's resignation was no easy task. One thing he took in stride, though,was being impersonated on SNL exclusively by Chevy Chase. Supposedly, he enjoyed Chase's impression so much that the two became friendly after Ford left the White House, and Ford made an appearance in an April 1976 episode. Above, you can see Chase as Ford with Buck Henry as press secretary Ron Nessen in a Season 1 sketch about Ford's clumsiness, which Chase built into a signature bit during his only season on the show.
Jimmy Carter

Peacemaker President Jimmy Carter was played by Akyroyd nearly 30 times and was subsequently impersonated by cast members Piscopo, Dana Carvey, Michael McKean and Hammond. The above clip, from Akyroyd's tenure playing the former peanut farmer, is from a March 12, 1977 moment in Season 2 where the POTUS hosts a radio show where he takes unscreened calls from the public, heroically setting mail room machines straight and helping teens on acid regain their senses.
Ronald Reagan
America's 40th has been brought to life on SNL by many comedians. Chase, Harry Shearer, Charles Rocket, Piscopo, Randy Quaid and Robin Williams to name a few. The most popular, however, is definitely Phil Hartman's impersonation. Above, see Hartman in a sketch from a Season 12 episode on December 6, 1986; in the sketch, he flexes Reagan's acting chops as he fools the public by acting clueless, to only meet with his staff and prove he's an evil "Mastermind."
George H. W. Bush
Bush Sr. has only been portrayed by three comedians on Saturday Night Live: Jim Downey, Dana Carvey and Fred Armisen, but without a doubt Carvey's impression is the most masterful. Described by Carvey as being part Mr. Rogers and part John Wayne, he has brought his impersonation onto the SNL stage 39 times. Bush himself taped a cold open for the show following his presidency in 1994, introducing Carvey as the host. During it, he pokes fun at the variety sketch show, warning that he's going to take his "revenge" one day. To see why, check out Carvey's best in the snippet above from a 1990 Season 16 episode.
Bill Clinton
Darrell Hammond has played a lot of presidents in his time, including Carter and Nixon, but none quite approached the mastery of his impression of Bill Clinton. He's had a lot of practice too, having done it 84 times. Before Hammond, there was Hartman's impression, which took audiences from the 1992 campaign through his first few years in office. McKean, Carvey and Beck Bennett have also taken the impersonation on. Check out the clip above for a 1998 episode from Season 23 where Clinton (Hammond) gets into a three-way phone call with Monica Lewinsky (played by Molly Shannon) and Saddam Hussein (played by Will Ferrell).
George W. Bush
It was Ferrell who brought an impersonation of the past POTUS that focused on a childlike attitude that the show returned to repeatedly, despite also being played by Hammond, Chris Parnell and Jason Sudeikis. A look at Ferrell's Bush from 2002's Season 27 can be seen above, where he cannot get anyone's name right in a sketch with Maya Rudolph as Condolezza Rice and Hammond as Dick Cheney.
Barack Obama
A friend to SNL, Obama appeared in a 2007 cold opening, and was impersonated by Armisen and Jay Pharoah throughout his time in the White House. Pharoah nailed the tough-to-mimic current president well, but the most memorable impression was by Dwayne "The Rock" Johnson, which you can see in the sketch above. When Rep. John Boehner (Taran Killam), Sen. Ted Cruz (Bobby Moynihan) and Sen. Tom Cotton (Kyle Mooney) anger Obama (Pharoah), he hulks out into "The Rock Obama" (Johnson).
Presidential Nominees Donald Trump and Hillary Clinton
2016 has been a comedy goldmine with Presidential nominees Trump (Baldwin) and Clinton (McKinnon). Watch this off-the-rails cold open from the third presidentialdebate, featuring Tom Hanks as Chris Wallace.
Bonus: From the November 5 episode, check out this cold open featuring Baldwin and McKinnon in a final send-off before Tuesday's election, featuring Cecily Strong as Erin Burnett. Watch until the end for an unexpected surprise from Baldwin and McKinnon.
SNL Election Special, Monday, Nov. 7, 10/9c, NBC
Saturday Night Live, Saturdays, 11:30/10:30c, NBC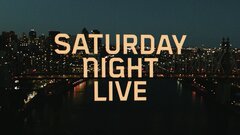 Powered by