Damon Wayans Jr. is Leaving New Girl, Again Damon Wayans Jr. is leaving New Girl, again
The actor has opted not to return after this season, telling TV Line: "I'm so grateful to have had the opportunity to come back to New Girl in Season 3 to reprise the role of Coach." Wayans originally appeared in the "New Girl" pilot, then left for "Happy Endings," before reprising his Coach role in Season 3.
Steve Carell contradicts Lorne Michaels: "I never auditioned for SNL"
Saturday Night Live honcho Michaels told The Hollywood Reporter in an interview published yesterday, "Stephen Colbert and Steve Carell auditioned. There were lots of people who you'd see how brilliant they were, but you knew on some level that it wasn't going to work." But Carell tweeted this morning: "Sad to say..I never auditioned for SNL.Would have in a heartbeat, but was never asked."
Watch the 1st promo for Triumph the Insult Comic Dog & Jack McBrayer's new show
Adult Swim's The Jack and Triumph Show premieres in two weeks, on Feb. 20.
Rosie O'Donnell calls Brian Williams' Iraq War admission a "Lance Armstrong lie"
"I think you would know if you were in a helicopter that was actually hit by a missile," O'Donnell said on The View this morning. "So I don't think he didn't remember that — I think he fabricated that story, and the apology seemed a little oddly circuitous."
Larry Wilmore skipped his opening monologue for an episode devoted to black fatherhood
The Nightly Show fully distinguished itself last night with its decision to devote the entire half hour to black fatherhood, says Aisha Tyler. "The result was an episode that balanced humor and seriousness deftly, and offered an engaging discussion rarely heard on a major TV network," she says.
Karadashians won't promote Keeping Up with the Kardashians' new season to avoid talking about Bruce Jenner
According to TMZ, the family doesn't want to reveal any details about Jenner's transition to a woman.
SNL's Vanessa Bayer tries to recreate the Fifty Shades of Grey elevator scene
Watch the awkward video she made for Audi of America.
Marcia Gay Harden is still trying to figure her How to Get Away with Murder character out
The writers have kept her mostly in the dark, says the Oscar winner. "I wasn't even sure where I came from," she says, "what I was doing there, or how to play at this game of chess that I was a key player in. But it was really interesting to try to figure it out."
Brady Bunch star Barry Williams unveils a new reality show tonight
Great American Country's A Very Barry Branson sees the 60-year-old Williams try to cling to his Brady fame in a '70s-themed stage show. PLUS: Williams mocks Bruce Jenner, joking about going transgender.
Sons of Anarchy creator to film The Bastard Executioner in Wales starting in March
Kurt Sutter has been posting images of possible shooting locations for his FX medieval drama to his Instagram account.
Why NBC's Allegiance looks a lot like The Americans
As Alan Sepinwall points out, NBC would love to have a show like The Americans but without the FX series' low ratings. "NBC isn't making 'Allegiance' because they're trying to clone a hit," he says. "They're likely doing it because they like the idea behind 'The Americans' (and/or behind the Israeli series) and think they can make a glossier, more commercial version of it that can be a hit airing after 'The Blacklist.'" PLUS: Allegiance has a lot of problems on it own, it's The Americans without the nuance and complexities, it thoroughly bores from beginning to end, and how it compares to the Israeli original.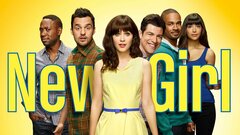 Powered by