Mindy Kaling Explains that Mindy Project Shocker Mindy Kaling explains that Mindy Project shocker
"That's something we have been talking about since season one," says Kaling, who adds: "Whenever we do anything this big and series-altering, there is always a big discussion. Those are the most fun days in the writers' room, actually. I think everyone always wanted to do it, it was just a matter of when." PLUS: Adam Pally on his Mindy exit and guest-hosting The Late Late Show.
Law & Order: SVU bringing Marcia Cross back to TV
Cross, who hasn't appeared on television since Desperate Housewives ended in 2012, will be part of a Casey Kasem-inspired storyline, playing fellow guest-star Robert Vaughn's 6th wife.
Netflix releases full Daredevil trailer
Here's five notable things about the dark and gritty trailer for the Marvel series, starring Charlie Cox as the blind superhero.
Emmys moving back to its traditional Sunday in late September spot
Fox announced today it will air the Emmy Awards on Sept. 20. Last year, the Emmys aired on a Monday in late August due to NBC's Sunday Night Football.
Andy Cohen lashes out at Real Housewives of Beverly Hills for calling their gay friends "my gays"
"Even though some of your friends might be gay, which is great, they are not 'yours.' You do not own them," the "Watch What Happens Live" host said in a "Teachable Moment" segment. "We are not cattle. We are not purses. And the next time you feel like saying 'my gays,' replace it with 'my blacks,' and see how that turns out."
Katy Perry will perform at the Grammys
She'll sing "By the Grace of God" one week after her Super Bowl performance.
Game of Thrones opening a pop-up restaurant in London
Three "All Men Must Dine" banquets will offer the finest delicacies from Westeros over Valentine's Day weekend.
AMC launches a Better Call Saul digital comic book
Better Call Saul: Client Development tells the story of Saul and Mike.
Questlove pops up on Parks and Recreation
The Tonight Show bandleader played Levondrius, Donna's estranged brother, on Tuesday's episode.
It's Always Sunny in Philadelphia takes a cue from True Detective
Tonight's episode will feature a seven-minute long tracking shot, inspired by Matthew McConaughey's six-minute seamless "True Detective" scene.
Upcoming Veep episode is similar to congressman's Downton Abbey office controversy
Exec producer Frank Rich tweets that the April 19 episode will also feature Washington, D.C. interior decoration gone overboard: "For those who watch @VeepHBO, look forward to our mad decorator in the @aaronschock mode: bagman Gary in brilliant guise of @MrTonyHale."
Doctor Who getting an official Lego set
A fan concept for a "Who" set received 10,000 votes.
Jimmy Fallon performs as Neil Young for the 1st time with the real Neil Young
Watch them team up for Old Man.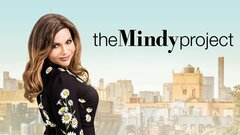 Powered by