Daredevil Trailer: 5 Things We're Excited About in Netflix's First Look
Netflix has released the first teaser for its upcoming Daredevil original series, and it's quite promising! (Granted, this is a Marvel production, so it's not like we were expecting shoddy craftsmanship.)
This first look's dark, gritty feel is fitting given its hero's lack of sight and the setting in non-gentrified Hell's Kitchen. Here are five things the trailer has us most excited about:
1. Charlie Cox
The character of blind lawyer/non-caped crusader Matt Murdock requires a deft hand, lest he come off as too grim. It wouldn't take much to improve upon Ben Affleck's performance in the 2003 movie (sorry, Ben Affleck), but at least Englishman Cox seems to have the earnestness down; what remains to be seen is whether he can handle the humor that balances out his character. Also, ace American accent, Charlie.
2. Vincent D'Onofrio's Wilson Fisk (a.k.a Kingpin)
We only see Daredevil's nemesis for a second, at :33—and from behind, at that—but you can just feel the menace coming off him in waves. He's staring at modern art! No way that isn't a dangerous guy. Mr. Fisk is a little trimmer than he generally appears in the comics, which hopefully means the writers aren't shying away from Kingpin's love of physical violence.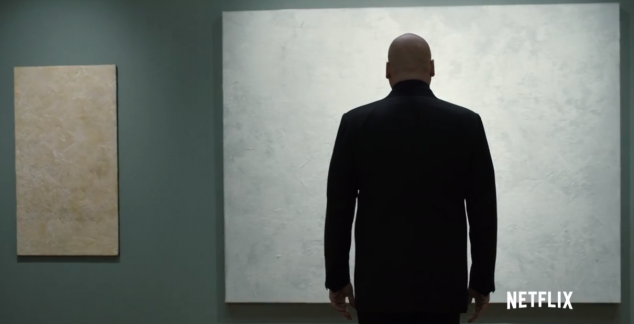 3. A more dangerous New York
In real life, Hell's Kitchen's transformation from slum city to brunch destination wasn't necessarily the worst thing to happen to the neighborhood. But for a show like Daredevil, rows of Thai restaurants and $20-eggs-benedict joints don't make for much of an aesthetic, so it's nice to see the series embrace the old 'hood.
4. Stick
Scott Glenn, last seen as Kevin Garvey Sr. on HBO's The Leftovers, gets to portray the man who trained the Man Without Fear. Watching the sensei whip a bo staff around instead of brandishing an old issue of National Geographic will make a nice change.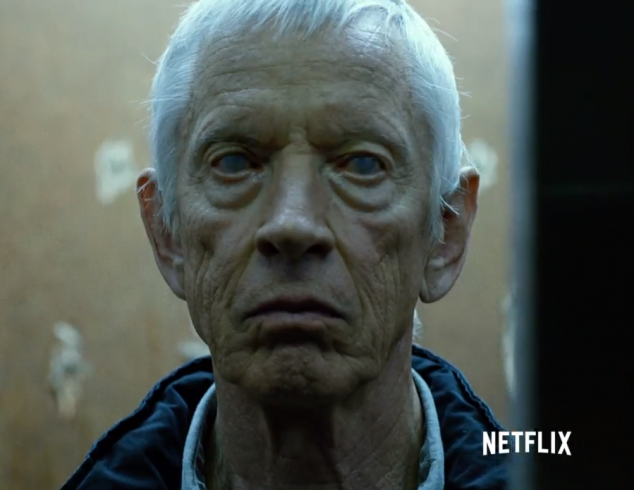 5. The sound design
This might seem a weird thing to single out (and since this is just a trailer, it may not be exactly what we'll hear in the show) but Murdock's heightened hearing requires at least some sonic modification. The distorted bass that pulses in the background and warps the dialogue around Murdock is a great representation of what that might sound like.
Daredevil premieres on Netflix on April 10.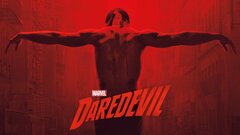 Powered by