Spring Is Coming: Return Dates for 'Real Housewives,' 'Fargo,' 'Doctor Who,' 'iZombie' and More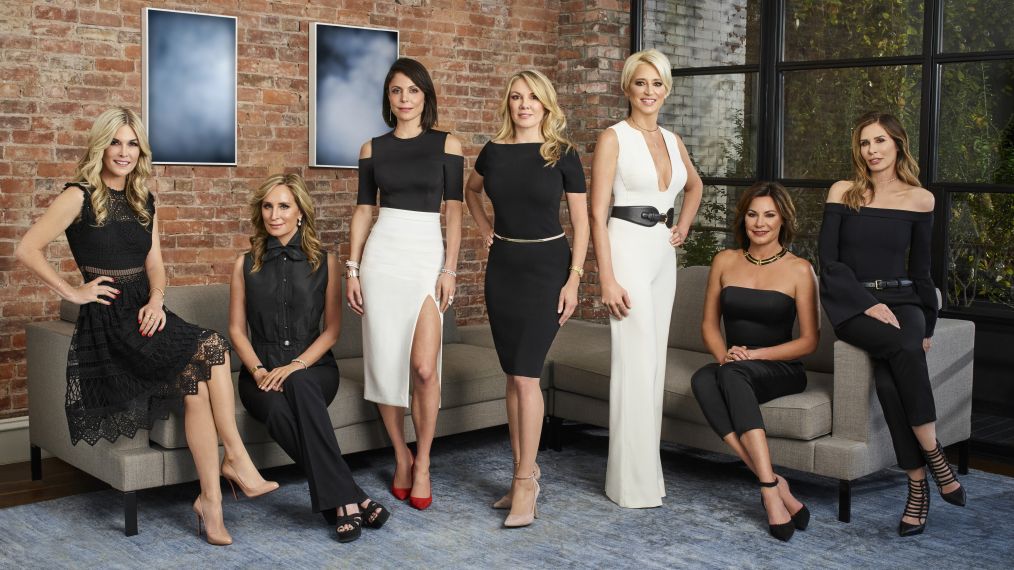 MARCH
Dancing With the Stars
Returns Monday, March 20, 8/7c, ABC Don't pity Season 24! TV legends (Mr. T and Charo), sports stars (NFL running back Rashad Jennings and former Red Sox catcher David Ross), Olympic medalists (Simone Biles and Nancy Kerrigan), a Housewife (Erika Girardi), a Bachelor (Nick Viall), an ex–Saturday Night Live regular (Chris Kattan) and—why not?—a professional bull rider (Bonner Bolton) are some of the names rounding out the cast of the latest season of ABC's beloved ballroom competition show.
Upscale With Prentice Penny
Premieres Tuesday, March 21, 10/9c, TruTV Prentice Penny, showrunner of Insecure (and former producer on Happy Endings), steps in front of the camera to demystify what it takes to live the high life in his new unscripted series. Topics he tackles include fashion, travel, food and wine. Celebrity guests like Endings' Adam Pally drop by; no word yet on whether Mandonna does the music.
RuPaul's Drag Race
Returns Friday, March 24, 8/7c, VH1 The fiercest reality competition show on TV enters a new era, with a new home and a new night. Season 9 kicks off on VH1 with none other than Lady Gaga herself stopping by to both inspire and judge the up-and-coming queens vying for the title of America's Next Drag Superstar.
Rebel
Premieres Tuesday, March 28, 8/7c, BET This provocative new series from director John Singleton (Boyz n the Hood) explores the relationship between the black community and the police from the perspective of an African-American former police officer who is now a private investigator (Danielle Moné Truitt).
Call the Midwife
Returns Sunday, April 2, 8/7c, PBS The midwives of London's East End will face all sorts of challenges in Season 6. From gangsters to women's lib to an austere new head at Nonnatus House, helping women deliver babies will be the least of their troubles in 1962!
APRIL
iZombie
Returns Tuesday, April 4, 8/7c, The CW Liv and Co. deal with a private military contractor building a zombie army and a mass murder that could set off a war between humans and the undead.
The Real Housewives of New York City
Returns Wednesday, April 5, 9/8c, Bravo Bethenny's divorce is finally final! But before she can take a breath, she becomes embroiled in a feud with Ramona. For better or worse, LuAnn walks down the aisle. And Sonja's accusations about Dorinda's personal life in last year's reunion cause tensions between the two friends to rise.
Brockmire
Premieres Wednesday, April 5, 10/9c, IFC Hank Azaria stars as Jim Brockmire, a disgraced sportscaster trying to rebuild his life by calling minor league baseball games in this new series that originated as a Funny or Die short. Amanda Peet plays the owner of a struggling team.
Idiotsitter
Returns Thursday, April 6, 10/9c, Comedy Central In Season 2, wealthy ne'er-do-well Gene (Jillian Bell) heads to college while straitlaced minder Billie (Charlotte Newhouse) pursues her dream of becoming a professor.
The Son
Premieres Saturday, April 8, 9/8c, AMC/Sundance TV This 10-episode Western, based on Philipp Meyer's 2013 novel, spans three generations and follows the ruthless Eli McCullough (Pierce Brosnan) as he builds a Texas ranching and oil dynasty.
Doctor Who
Returns Saturday, April 15, 9/8c, BBC America For his final season playing The Doctor, Peter Capaldi will be joined in the TARDIS by a new companion (Pearl Mackie) and a new assistant (Little Britain's Matt Lucas).
Fargo
Returns Wednesday, April 19, 10/9c, FX The third installment of the anthology series brings a tale of sibling rivalry, mobsters and competitive bridge. Ewan McGregor plays two brothers whose enmity leads them down a dangerous path.
The Amazing Race
Returns Friday, April 21, 8/7c, CBS The teams embark on a race that will take them to 17 cities in nine countries. Plus, get ready for a big twist!
Great News
Premieres Tuesday, April 25, 9/8c, NBC After 30 years as a stay-at-home mom, Carol (Andrea Martin) starts an internship at the cable news show where her daughter (Briga Heelan) works, in this sitcom from executive producers Tina Fey and Robert Carlock.
The Handmaid's Tale
Premieres Wednesday, April 26, Hulu Elisabeth Moss, Samira Wiley and Joseph Fiennes star in this series based on Margaret Atwood's dystopian novel about a totalitarian society in which the few remaining fertile women are forced into reproductive slavery.
MAY
Unbreakable Kimmy Schmidt
Returns Friday, May 19, Netflix Streaming's sunniest, most resilient former mole woman is back! With her kidnapper, the Reverend (Jon Hamm), in her life again, Kimmy (Ellie Kemper) finds herself in a very uncomfortable position. Meanwhile, Titus (Tituss Burgess) returns from his cruise ready to audition for an exciting new role—hopefully not as a Geisha this time.
Dirty Dancing
Premieres Wednesday, May 24, 8/7c, ABC You know the story: the Catskills resort, the blossoming ingenue, the hunky dance instructor, the watermelon! The classic 1987 film is now being re-imagined as a three-hour musical event with an all-star cast including Abigail Breslin (Baby), Colt Prattes (Johnny), Debra Messing (Mrs. Houseman), Nicole Scherzinger (Penny), Katey Sagal (Mrs. Pressman), Billy Dee Williams (Tito) and more. Come for the stars; stay for the time of your life.
House of Cards
Returns Tuesday, May 30, Netflix After Frank and Claire Underwood (Kevin Spacey and Robin Wright) schemed their way last season to become the first married presidential ticket ever, the Underwoods' world begins to unravel as they face challenges to Frank's reelection and threats to their power.
Animal Kingdom
Returns Tuesday, May 30, 9/8c, TNT The Codys' bonds are stretched to the limit when what seems like a high-adrenaline heist goes wrong. Will some of Mama Smurf's (Ellen Barkin) criminal birds finally leave the nest? And what happens when her past returns to haunt the whole Cody clan?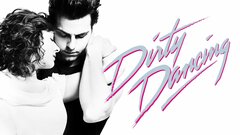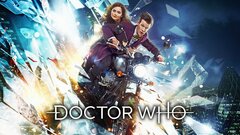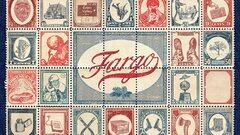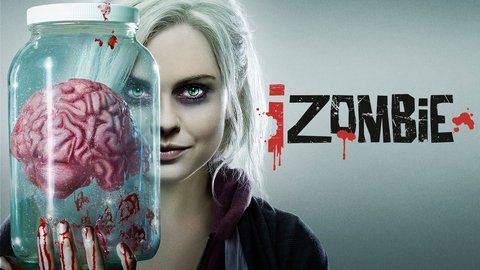 iZombie
where to stream