What's Worth Watching: Fresh Off the Boat (ABC)
Fresh Off the Boat, "The Shunning" (Tuesday, Feb. 10, 8/7c, ABC)
The latest addition to ABC's ever-diversifying lineup of family comedies continues to impress. Constance Wu, in particular, is outstanding as Jessica, the Huang matriarch who has to attempt to befriend the nightmarish suburban women in the neighborhood; women who admire her "exotic" food contributions at Melrose Place viewing parties but won't so much as taste it. Jessica finally manages to make a real friend in Honey (Chelsey Crisp)—they both love Stephen King! Honey enjoys Jessica's stinky tofu!—only to find the rest of the neighborhood ladies hate her. She's faced with a choice: Make nice with the women she dislikes, but who might help drum up business for her husband's restaurant; or take a public stand for the only person who's actually made her feel welcome in this alien landscape.
By speeding up and simplifying the action, HBO's Thrones has begun to improve dramatically on its source material, clarifying the theme of power and its perilous responsibilities in a time when, as noble warrior Brienne (Gwendoline Christie) puts it, "The good lords are dead and the rest are monsters." No one is immune from making tough, treacherous choices: scheming Cersei (Lena Headey) in Kings Landing, dragon-loving Daenerys (Emilia Clarke) in Meereen, and earnest Jon Snow (Kit Harington), who contends with warring factions upon the icy Wall. It's a lot to digest but well worth the effort.
Happily, the freshman season of Outlander (adapted from Diana Gabaldon's historical romantic fantasies) is still in its blissful honeymoon period, quite literally, and is tightly focused on the steamy and passionate relationship of 18th-century Scot Jamie Fraser (Sam Heughan) and his outspoken time-traveling bride, Claire (Caitriona Balfe), from 20th-century England. "I'm not the meek of the obedient type," Claire understates, because when these fugitives aren't ducking or fighting Redcoats, they're engaged in a ferociously entertaining battle of wills–often leading to makeup sex that could fog your windows.
Outlander, Saturdays, 9/8c, Starz
Game of Thrones, Sundays, 9/8c, HBO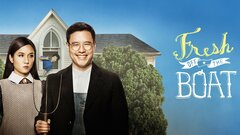 Powered by