18 New Game of Thrones Photos Have Us Psyched for Season 5
Game of Thrones won't return until April, but fans are getting an early treat: a cache of shiny new photos from Season 5. Their release follows on the heels of a new trailer, leaked after IMAX screenings of the last two episodes from Season 4. So what to make of them all? There's surprisingly little action pictured here, and a lot of what seem like grave encounters, as well as a fresh look at a few new faces.
Daenerys Targaryen (Emilia Clarke) hopefully has an explanation for this outfit. 
Varys (Conleth Hill) and Tyrion Lannister (Peter Dinklage) going undercover.

Cersei Lannister (Lena Headey) continues her helicopter parenting with Tommen Baratheon (Dean-Charles Chapman).
Jon Snow (Kit Harington) looks like he's wearing a little bit of every animal in the kingdoms.
Sansa Stark (Sophie Turner) is looking skeptical of Littlefinger. We can't blame her. 
Arya Stark (Maisie Williams), WHERE ARE YOU? There's something comforting about seeing she still has Needle, though.
Podrick Payne (Daniel Portman) and Brienne of Tarth (Gwendoline Christie) are the best possible odd couple for more on-the-road shenanigans.
Cersei Lannister (Lena Headey) does not look headed for good things. Nor does Meryn Trant (Ian Beattie).
High Sparrow (Jonathan Pryce), looking awfully monochromatic.
Margaery Tyrell (Natalie Dormer) is the master of the I-hate-your-guts smile, especially when aiming it at Cersei Lannister (Lena Headey).
Missandei (Nathalie Emmanuel) and Grey Worm (Jacob Anderson), looking rather angsty.
Tormund Giantsbane (Kristofer Hivju) and friends clearly got the memo that beards were in this season.
Cersei (Lena Headey) and Jamie (Nikolaj Coster-Waldau), not having very much fun.
Jon Snow (Kit Harington) and Stannis Baratheon (Stephen Dillane) with Davos Seaworth (Liam Cunningham) — this seems like trouble.
Roose Bolton (Michael McElhatton), Ramsay Bolton (Iwan Rheon) and Walda Frey (Elizabeth Webster) are ready to receive you.
Ellaria Sand (Indira Varma) and Areo Hotah (Deobia Opaeri) either hate each other, or are really into each other.
Melisandre (Carice van Houten) is probably doing something devious.
Doran Martell (Alexander Siddig) probably has some sweet, sweet vengeance on his mind.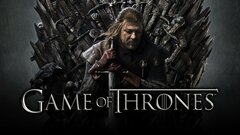 Powered by