What's Worth Watching: Red Alert on The Blacklist
The Blacklist, "Luther Braxton: Conclusion" (Thursday, Feb. 5, 9/8c, NBC)
Viewers that tuned into The Blacklist's post-Super Bowl episode on Sunday were treated to an action-packed hour pitting Red (James Spader) against the ruthless Luther Braxton (Ron Perlman), who has taken control of a remote detention facility. Tonight, the rescue mission is on as FBI assistant director Cooper (Harry Lennix) attempts to extract his task force before the facility is destroyed by scrambling fighter jets. And with Braxton's complicated relationship with Red being further explored, perhaps we will learn more about Liz's (Megan Boone) connection to the notorious criminal. Strap in for one heck of a ride.
Really, the various wars fought for the Iron Throne of Westeros are just a bloodier version of musical chairs, so it's not much of a stretch that Puppet!Ned Stark sets up an actual game of musical chairs—to a medieval version of "Pop Goes the Weasel" played by "Grover Bluejoy," natch—to find the new king or queen of "Jesteros." The end result, with Bluejoy as king, is no less ridiculous than someone like Tommen landing in the seat, and a tiny part of us hopes Bluejoy also ends up on the Iron Throne in the HBO series, just for laughs.
Now that we think about it: Forget viewership and awards—a Sesame Street parody is what really means a TV show is a hit.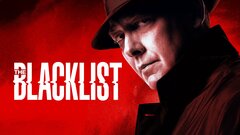 Powered by