'Major Crimes': Is Raydor's Budding Romance With Flynn on the Fast Track?
Eat your veggies! Notoriously unhealthy Detective Flynn (Tony Denison) learned that the hard way when he had a heart attack in Major Crimes' fall finale. Now, not only his eating habits may change: His building romance with Captain Raydor (Mary McDonnell) could also get a kick in the butt.
"Flynn's heart attack emphasized the ticking of the clock," executive producer James Duff says. "That could make someone aggressive about achieving happiness."
When not working, of course. This season, the team will investigate the throat-slitting of a compute geek, a corpse in a tree and complicated murder for hire. It'll end with a two-part finale that is one of the series' most expensive, thanks to the subject: bomb-making and its entanglements.
"Out season is built around the theme of making connections," Duff says. "That might include the blasting caps attached to explosives."
Major Crimes, Winter premiere, Wednesday, February 22, 9/8c, TNT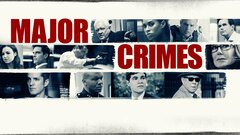 Powered by