First Look: Love Is Finally in the Air on Phineas and Ferb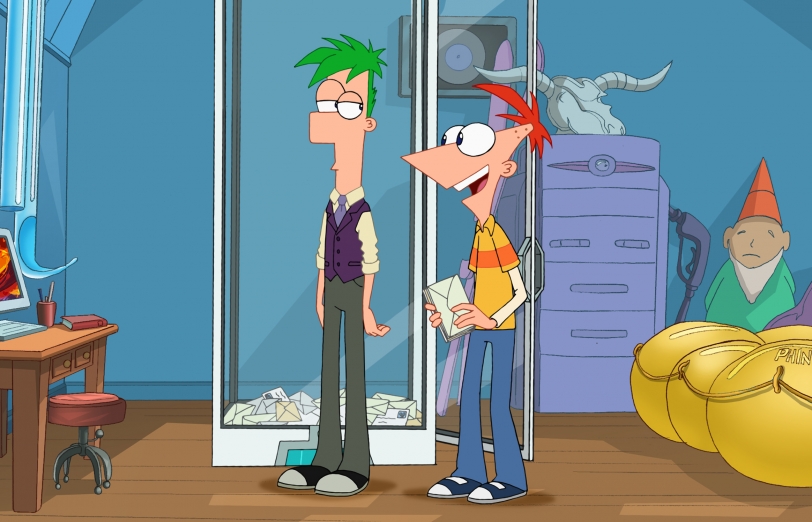 There's 104 days of summer vacation, and during that entire time, as fans of Disney's animated hit Phineas and Ferb well know, Phineas has had a secret admirer: His neighborhood pal Isabella.
Now, in the upcoming half-hour episode "Act Your Age," Phineas (voice of Vincent Martella) may finally find out. But there's a twist: The episode is set 10 years into the future, when a teenaged Phineas and his gang are about to head off to college.
In the episode, Phineas is struggling to choose between two colleges when the discovery of a long-held secret threatens to rock his world. Now, before Isabella (voice of Alyson Stoner) also leaves for school, their friends will conspire to get the two together.
"Act Your Age" premieres Monday, February 9 (8:30/7:30c) on Disney XD. The episode was inspired by Ashley Simpson, a 25-year-old Canadian fan who created the character designs for the teenaged Phineas and Ferb. On a whim, she presented the drawings to Phineas and Ferb creators Dan Povenmire and Jeff "Swampy" Marsh two years ago at Comic-Con.
When Povenmire and Marsh decided to write a story about Phineas and Ferb in the future, they contacted Simpson though social media and brought her in to work on the episode.
Here's a first look at the Phineas and Ferb episode "Act Your Age."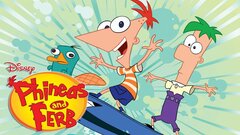 Powered by