The Story Behind 'When We Rise': Dustin Lance Black and ABC's Gay-Rights Movement Miniseries Reclaims History
When We Rise is a story Dustin Lance Black wishes he didn't have to tell in the 21st century. "I'd give anything for this to be less topical," says the Oscar-winning screenwriter, best known for the 2008 biopic Milk, starring Sean Penn. The four-night miniseries covers a lot of ground (the AIDS crisis, same-sex marriage, police brutality) and keeps its lens locked on several segments of society. "It's not just about LGBT people," Black explains, "[but instead] that intersection of LGBT rights, the women's movement, civil rights and every other minority movement. That's why the word We is the biggest in the show's title."
Black spent a year researching and zeroed in on real-life activists Cleve Jones, Roma Guy and Ken Jones. "I wanted it to be a group who came together and formed a makeshift family." That family melds in the first episode when Cleve (Austin McKenzie), Roma (Emily Skeggs) and Ken (Jonathan Majors) converge in 1970s San Francisco and experience a political and personal awakening. Along the way, familiar faces like David Hyde Pierce, Whoopi Goldberg (below), Rosie O'Donnell and Carrie Preston show up in supporting roles. And, once the story and the years march on, Mary-Louise Parker steps into Roma's shoes (with Rachel Griffiths as her longtime love Diane), Michael Kenneth Williams (Hap and Leonard) takes on Ken and Guy Pearce portrays Cleve.
The real-life Cleve, now 62, was present during filming, which Pearce admits was surreal and sometimes difficult. "The more you delve into who that person is, the more fascinating it is when you're standing in front of them," he says. "To talk to him about when he was stabbed [during a hate crime] and feel the scar, and then watch it shown, that's a strange thing. It's really intoxicating, but sort of a strangely frustrating experience."
Cleve's backstory was also featured to a smaller degree in Milk, directed by indie pioneer Gus Van Sant, who helms the first installment of Rise. However, Black and Co. had to find a concise way to speak to a wider audience while fully honoring the individuals depicted in the narrative. "I thought of my [more conservative] cousins and aunts and uncles," Black says, "kind of like saying, 'Hey guys, here we are.' I think to move forward, one has to introduce themselves. If you walked into someone's house and you didn't say hello, why would you expect them to treat you well?"
Turning over primetime real estate for four nights on a channel where hits like Scandal and black-ish regularly air wasn't as tough as one might think. "This is an epic event," says Channing Dungey, ABC Entertainment president. "We look back to Roots, a seminal miniseries on ABC, and this is an equally important story. We wanted to make clear that it was worth preempting our lineup to make that happen."
Black hopes Rise, like Roots, will serve today's audience and generations to come. "This show says loud and clear that history is not a straight line—it is a pendulum," he says. "It swings forward, it swings back, and our job is to make sure it doesn't swing too far back."
Check out our video below of the aTVFest panel earlier this month for the miniseries featuring Black and much of the WWR cast.
When We Rise, Miniseries Premiere, Monday, Feb. 27, 9/8c, ABC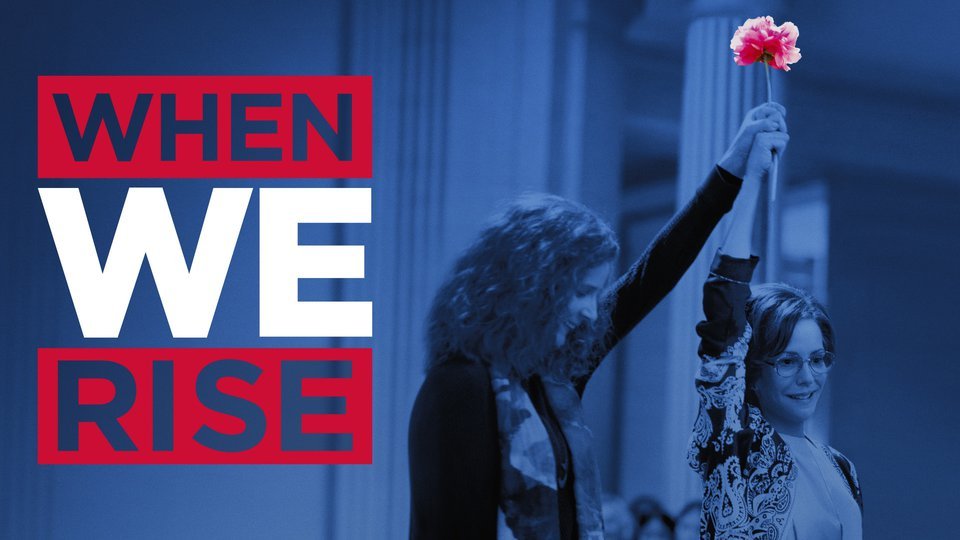 Powered by