'When We Rise': Dustin Lance Black on the Story That Doesn't Have an Ending (VIDEO)
It's important to know that in the title for the ABC miniseries When We Rise, the WE is not only the largest word in the poster but the biggest part of what the Dustin Lance Black-created series is about.
The 8-part series, which tells the story of the movement for equality in the LGBT community as it partnered with the women's movement and the black movement, premieres Monday, February 27, on ABC. There are many stories told in the series but three real-life activists, Cleve Jones (played by Austin P. McKenzie and Guy Pearce), Roma Guy (Emily Skeggs and Mary-Louise Parker) and Ken Jones (Jonathan Majors and Michael Kenneth Williams) anchor the production as they work through gay rights, the AIDS crisis, marriage equality and many more issues.
In an interview with TV Insider, Black, who won the Academy Award for Best Original Screenplay in 2009 for Milk, talked about his objective with the series. "I hope that this show shines light on how we're similar, not dissimilar, so that's gay and straight," he says. "What do we have in common? That's black and brown and white. What do we have in common [and] how are our struggles related?"
While Black created the series and directs the final hour, he also had help from directors Gus Van Sant, Dee Rees and Thomas Schlamme. "If I wanted this show to be authentically LGBT and diverse in other ways beyond that, I'd better have my creatives be just as diverse," he says. "I needed Dee Rees, the director of the second and third episodes, to school me on how women do it. What is the black, gay experience in America? These things I don't know….I had a lot to learn about other people's experiences and I thought it would be arrogant if I just guessed."
Here is our interview with Dustin Lance Black:
When We Rise, Part I,Monday, 9/8c, ABC
Parts II – IV, Wednesday – Friday, 9/8c, ABC
When We Rise making-of documentary, March 2, 8/7c, ABC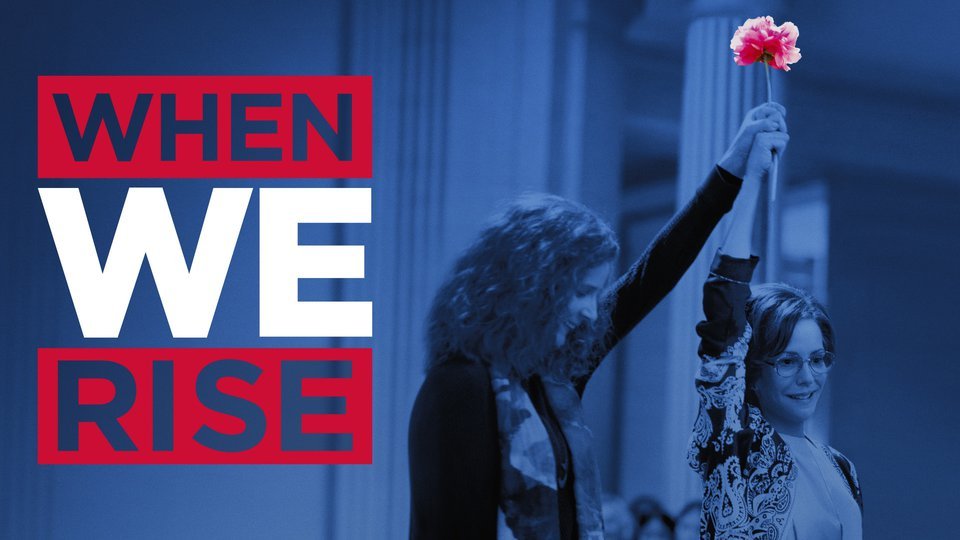 Powered by