Is This 'Riverdale' Cast Photo Really a Murder-Suspect Lineup?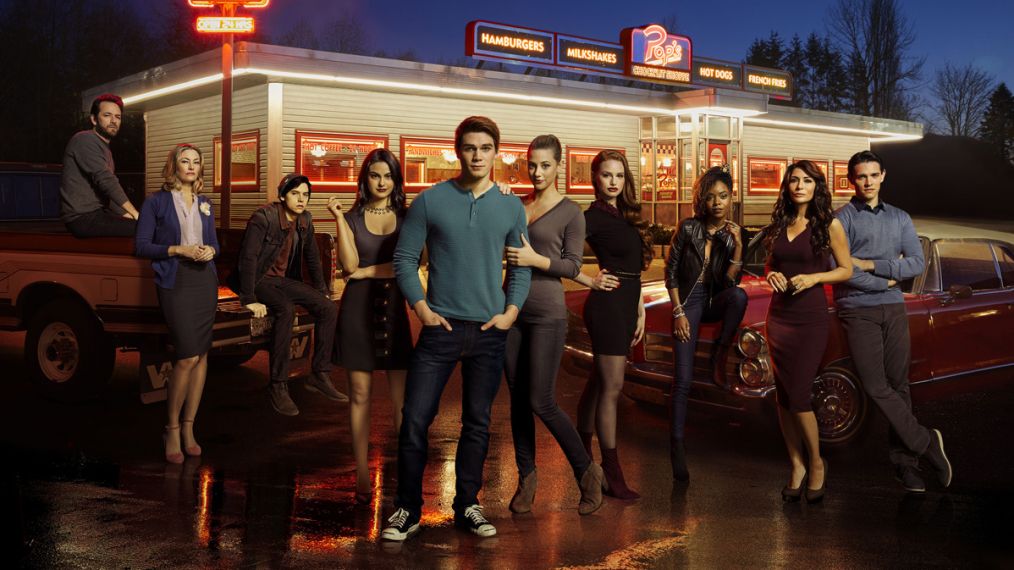 Pop's parking lot sure is (chock) lit in this exclusive new pic from Riverdale, The CW's slick and sexy mystery. Although, we can't help but wonder if someone among Archie's hot squad is maybe feeling a different kind of heat as the investigation into Jason Blossom's murder continues?
See Also
Find out why TV's hottest mom is playing everyone for a fool and who she thinks would win in an epic 'Riverdale' catfight.
"When the CW picked up the pilot, they asked who killed Jason and I had no idea!" admits series creator and executive producer Roberto Aguirre-Sacasa, who has already confessed that the original version of the series he'd shopped around didn't even feature a corpse, much less a killer. But now that there is the fatal matter of that messy bullet hole in the head of Cheryl Blossom's (Madelaine Petsch) twin, it seems that everyone could be a suspect—especially after Thursday's episode, which features a steamy twist for Kevin (Casey Cott), a major reveal about Jughead (Cole Sprouse) and a confrontation involving four other folks from this pic that is absolutely explosive.
"You will know by the end of the season who the killer is," promise Aguirre-Sacasa, adding that it wasn't an open-and-shut case in the writers room. "I will say, as we have gone through the season and episodes have come in, we have seen how actors have interacted in a certain way…and the culprit has shifted."
See Also
Are Archie & Co. capable of murder? Probably.
Hmmm…so who do you think actually did it? Let us know in the comments section below.
Riverdale, Thursdays, 9/8c, The CW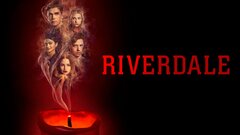 Powered by