Marisol Nichols Is on Top as 'Riverdale''s Resident MILF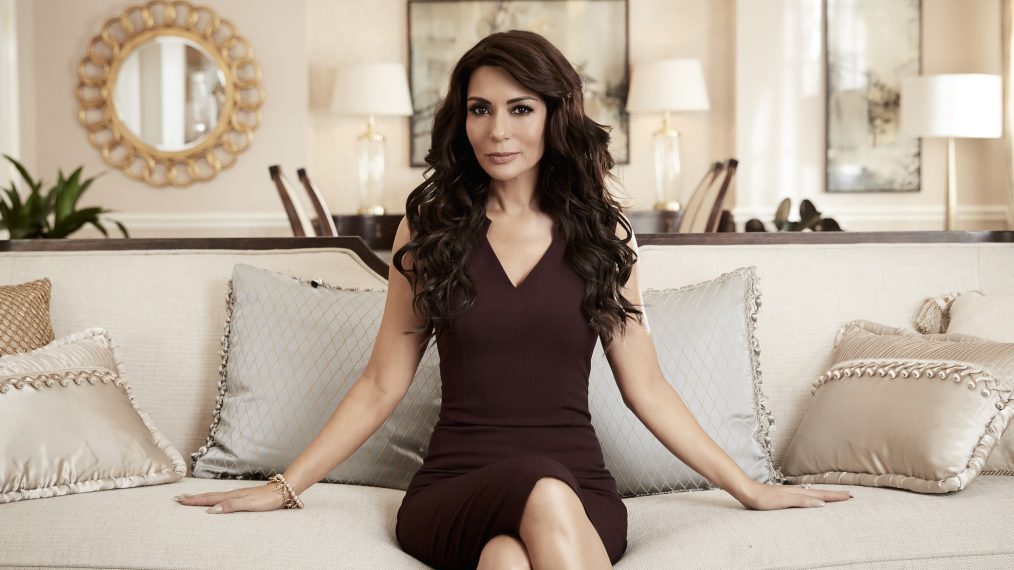 The CW's Riverdale may center on the complex lives of steamy teens, but the lives of the show's parents are no less scandalous. TVInsider caught up with Marisol Nichols to chat about her role as yummy mummy, Hermione Lodge. And in addition to filling us in on her character's deep, dark strengths, Nichols took a moment to throw shade on Hermione's rivals on her character's behalf.
Hermione Lodge is newly returned to her hometown. But how is the woman who came back different from the girl who left?
She's nowhere near the same person she was when she left. She's seen a lot. And her eyes have kind of been opened to who her husband really was. I think she was willing to turn a blind eye when she was in New York, maybe because Hiram is dangerous, which I truly believe. My reality of this person of Hiram is that he's kind of a Mafia guy. He's got a strong arm, and I think she was willing to turn a blind eye because of everything that they had. And it was easier to do that than actually confront the hell that her life was.
When she was a teen, where did Hermione fall in Riverdale's social hierarchy?
Oh, she was a high school mean girl. But, I don't think she was a bad person. She loved Fred Andrews — it is 100% my reality for Hermione is that she was in love with Fred. And she couldn't decide between Fred and Hiram and for whatever reason — the sexiness of Hiram, the danger, the excitement — she chased that. And Fred went with Mary, and that's it.
And when she sees Fred again, it's that, "What if? It should have been me." She's like, "What if I would've had this life and married this person?" It's not her life and who she is now, but I think she lets that enter her and affect her.
See Also
She takes us inside the mind of her controlling character and reveals her inspiration behind TV's most terrifying mom.
And what about the people that Hermione grew up with?
Well, look, she hasn't really spoken or dealt with them in a very long time. But you know how people will escape one town for another and discover that the same damn people exist wherever you go? It's sort of like that. There was the New York society version of Penelope, of Alice, and here they are again in Riverdale, and it's like, "oh great, here we go." Like, she forgot about all that. She thought life was going to be all peachy keen and at least escape the cackles and the whistles and the fall from grace in New York.
What can you tease about Episode 4, where we really start to see that Hermione's a woman with a lot of secrets?
We're going to see that Hermione isn't as innocent as she may portray, or as gullible as she may come across. And she is starting to walk a dangerous line.
And it almost seems like she's playing a game…
Just so you know, you're the only person who has seen her as playing a game. It's awesome. Thank you for picking up on that.
What can people expect from Hermione as the season progresses?
I would say expect the unexpected because even I was surprised. Marisol Nichols, the actress, thinks that the character is going one direction, and then a new script will come out, and I'm like, "Oh my God!" So, I would say expect the unexpected because it really does go to different directions.
Tell us about an episode that is going to make out jaws drop.
Oh my God, the season finale!! But, before that, you're going to see little tidbits and you're not going to be able to tell if Hermione is good or bad. It's 100% back and forth. And I have my own ideas about her because I'm the actress playing her, but definitely, from an outside point of view, it's questionable.
Take a Sneak Peek at Riverdale Episode 4, "The Last Picture Show"
How does Hermione's relationship with Veronica change throughout the season?
You're also going to see Hermione and Veronica's relationship definitely take its ups and downs. And also go in a direction that is very unexpected. I mean, so unexpected that I had to really talk with the show creators and the writers, because I was surprised myself, and then had to figure out, I'm playing this character so what would make her do all these crazy things?
At the core of it, I'm always going to believe Hermione is good. Always. At the same time, I think there isn't an evil person out there that doesn't believe that they're doing good. You know?
What I love about Hermione and Veronica is that it's Riverdale's most normal parent-child relationship. They're in it together; it's them versus the world.
I know, and I love it as well. I truly believe it, and I will stand by, like if you see the season finale and then you go back to this interview, I stand by that Hermione is still willing to do whatever she has to do to protect Veronica and make sure that they survive. And that may lead us in very questionable directions, but at the core of it, that's what's driving her always, even though it may not look like it on the outside.
Who'd win in a 4-way catfight between Hermione Lodge, Mayor McCoy, Alice Cooper and Penelope Blossom?
In a physical catfight, I think Alice would go down. Period. I don't think Alice is even in the fight, but I think between Mayor McCoy and Hermione? I think it'd be interesting. It'd be rough because Hermione doesn't let on how tough she actually is on the inside, and Hermione might do it more calculatedly and have someone else do it piece by piece because she had learned from Hiram. Mayor McCoy might just go in with punches and go straight at someone. And Penelope … I honestly think Penelope might just fall to pieces because she is kind of psycho, as you're going to see. She's kind of psycho, and things are held together by fierceness, but by a thread.
Who on the series has the best wardrobe?
Oh god, Hermione and Veronica!
What are you obsessed with in Hermione's closet?
Oh God, jumpsuits. I begged for a jumpsuit, which I think you see in episode five. Begged! I was like, "No, Hermione would have jumpsuits." She would have very great fabrics. It doesn't necessarily have to be designer, but she would've kept her wardrobe from New York. You know? She didn't get rid of it. So, hands down, it would be that. She has wonderful, form-fitting things to show off her figure because that's a whole other weapon in itself. Yeah, Hermione's wardrobe is form-hugging, high-class weaponry.
One thing we're starting to learn about Hermione is that she's not a woman who's afraid to get her hands dirty.
I love that, and we're going to see more of that. She's not afraid of hard work because that's where she came from. Growing up, she didn't come from this money, and she hasn't gotten her hands dirty in a very long time. But when she comes back to Riverdale, she's like "Okay, I remember this. I can do this, whatever it takes, whatever it takes." Just like I think any mom would do. And this is Hermione's reality right now.
Hermione's has beauty and she has brains, what other assets does she have in her toolbox?
Oh, that's great. Her strength is really inside, and she's had to do what she has to do to survive, in New York, and now in Riverdale. And we're going to see that turn towards the end of the season, as well. I think her strengths are 100% her fierce protectiveness, and she's learned how to be calculated. She's learned how to work Hiram, and how to work her environment to her advantage to keep her and Veronica safe.
Do you think your role in GCB or The Gates better prepared you for life in Riverdale?
[Laughs] God, they're both so different. I would say GCB, because in The Gates, my character was so naïve. And she was in the dark for so long and just sort of this good mom and, you know, "la la," and clueless. And Hermione is so not clueless to anything, even though she may let her guard down with Fred, who's the only person she can trust at this point. She's not clueless by a mile. And in GCB, those characters were so, so catty and larger than life, but in that environment that was their way of surviving. [Slips into an amazing Southern accent] You know, through earrings and nails and clothes and all that stuff and, you know, pretty little manners while you're tearing someone to shreds behind their back.
Riverdale, Thursdays at 9/8c, The CW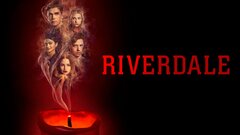 Powered by