Fresh Off the Boat Is 'A Fish-Out-of-Water' Scenario That Has Not Been Done Before'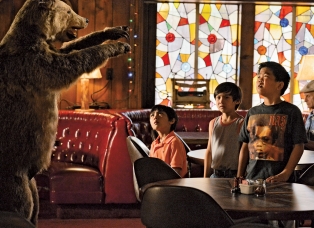 Don't let the title of ABC's new sitcom fool you: The characters on Fresh Off the Boat, about a family of Taiwanese transplants, are not, in fact, fresh off the boat at all. Set in the mid-'90s and based loosely on the 2013 memoir by celebrity chef Eddie Huang, the series follows a lively family as they relocate from their culturally diverse home in Washington, D.C.'s Chinatown to the Disney-gilded suburbs of Orlando. Culture shock (and hopefully hilarity) ensues.
"It's a fish-out-of-water scenario that has not been done before," says executive producer Nahnatchka Khan, who previously helmed Don't Trust the B—- in Apt. 23. "They will all be trying to figure out the rules of the new environment in different ways."
Leading the charge is patriarch Louis (The Interview's Randall Park), an unabashed Americana devotee who convinced the rest of his brood to make the move so that he could open up the Cattleman's Ranch Steakhouse, a kitschy theme restaurant. "He is embracing everything about the American Dream–to him, Orlando is like the gold rush," says Khan. Alas, sharp-tongued mom Jessica (Constance Wu) is less bullish–especially when she encounters the pack of chirpy moms who rule the neighborhood from atop their Rollerblades. "The joke is that she can't tell any of them apart," says Khan.
But perhaps the biggest adjustment is reserved for 11-year-old hip-hop enthusiast Eddie (Hudson Yang), the eldest of the couple's three U.S.-born sons. "He's the black sheep–opinionated, headstrong, and the one most likely to make waves," says Khan. On tonight's premiere, Eddie gets picked on at school for busting out a Tupperware of Chinese noodles when everyone else is eating Lunchables. "What's great about the Huangs," Khan says, "is that, as much as they'll be changed by this process, they'll also be
a catalyst for change for those around them."
Fresh Off the Boat, Series premiere, 8:30/7:30c, ABC (regular time slot: Tuesdays, 8/7c)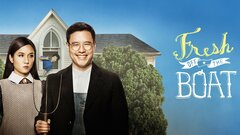 Powered by