With One Word, Lena Dunham Makes Maria Shriver Lose It on 'Today'
Bona fide cultural lightening rod Lena Dunham dropped by the Today show Friday to chat about the final season of her always controversial HBO show Girls. But instead, the writer-producer-director-actress managed to give host Maria Shriver some sort of mini-stroke mere seconds into their interview when she asked the former First Lady of Cali what she thought of the first few episodes of the new season.
"You saw a penis, didn't you?" Dunham inquired.
Sadly, it was all over for Shriver from there. The television personality and journalist clutched her metaphorical pearls, while literally crying for help, which her co-host, TV Guide Magazine cover bro Matt Lauer refused to provide because chivalry is indeed dead, as is, apparently, the sort of decorum with which the guests of morning television chat shows once comported themselves.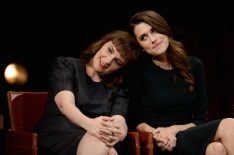 See Also
'It was, like, the worst thing ever,' Lena Dunham also says of bringing her HBO dramedy series to a close.
"I wasn't brought up talking like that!" Shriver gasped, as a PA rushed to her side with smelling salts and a glass of brandy. (We kid…sort of.)
For her part, Dunham—no stranger to controversy—was thrilled with what happened.
Jesus, imagine if she'd had the audacity to say vagina.
Watch the exchange below:
WATCH: We don't know what happened here… cc: @lenadunham @mariashriver pic.twitter.com/g11yup4Yqk

— TODAY (@TODAYshow) February 10, 2017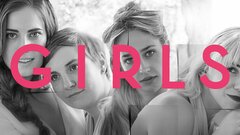 Girls
where to stream
Powered by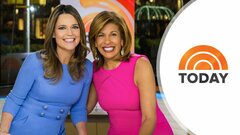 Today
where to stream
Powered by