'Blacklist: Redemption' Will Be 'Very Different' From 'The Blacklist'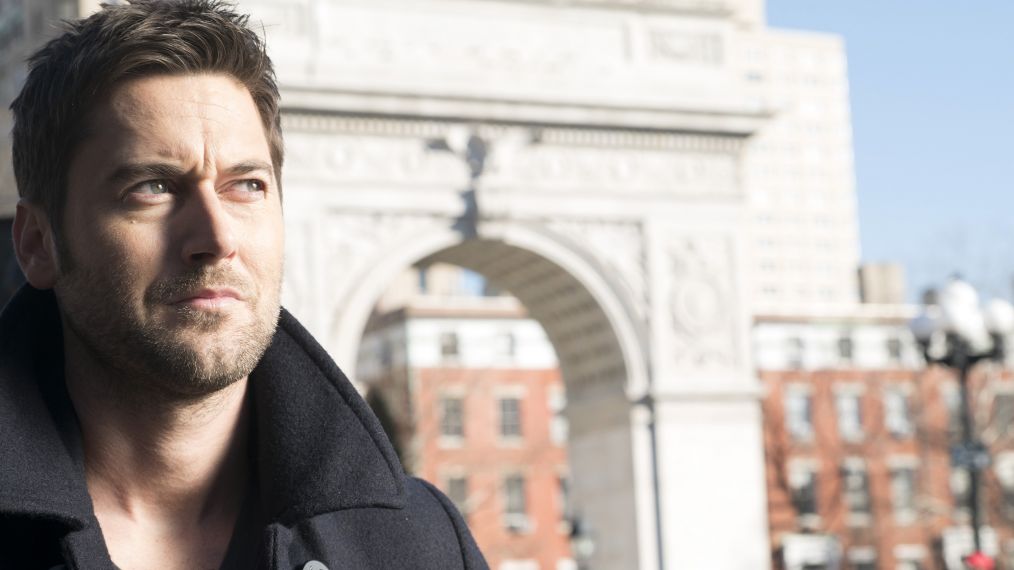 It's safe to say that NBC knows a thing or two about spinoffs. The network has had massive success with both its Law & Order and Chicago franchises. But when the idea for an offshoot of the hit crime drama The Blacklist was first floated, creator and executive producer Jon Bokenkamp knew he wanted to break the mold. "We never wanted to do something that was just a duplicate of The Blacklist," he explains. "Blacklist: St. Louis or Blacklist: Ft. Lauderdale would be ridiculous. We wanted to do something very different."
The seed for the spinoff, featuring Ryan Eggold's undercover operative Tom Keen, was planted in a Season 2 episode of The Blacklist. "There was a moment where he went undercover in a skinhead group and he transformed completely from the dorky husband with the glasses to this ripped guy in this very dangerous world," Bokenkamp says. "It felt like, What other worlds can he go into? What other groups might he be able to penetrate?"
The Blacklist: Redemption follows Tom as he teams up with the morally ambiguous Scottie Hargrave (Famke Janssen), head of private military contractor Halcyon, and her band of criminals turned mercenaries, many of whom are on Raymond "Red" Reddington's (James Spader) infamous list. "These are people who have crossed lines in the past, like Red," says Bokenkamp. "Halcyon takes the cases that governments can't admit they need done. They go out and do things that are basically illegal. There's a little bit of a Dirty Dozen element to it."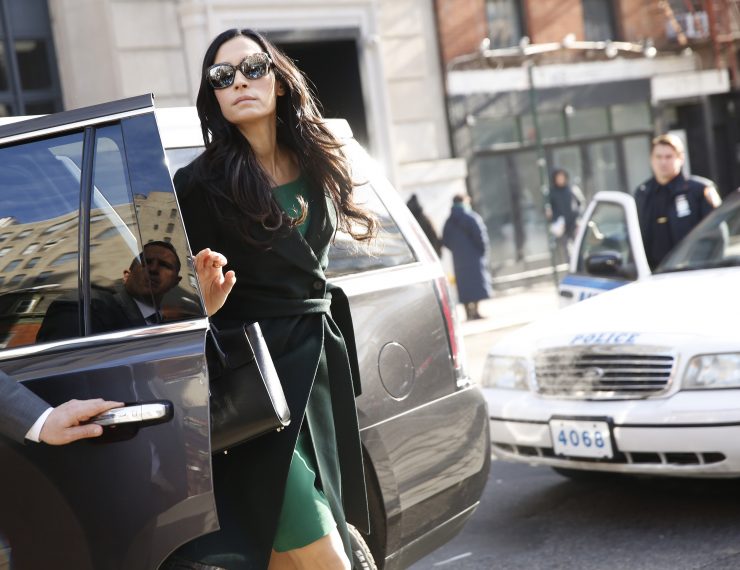 Of course, Tom has met Scottie before. Janssen's three-episode arc at the end of The Blacklist's third season featured several characters who will appear in Redemption—including Edi Gathegi's Matias
Solomon—and served as a back-door pilot for the new show. Along the way, Red also revealed to Tom that Scottie is his real mother.
Ultimately, Tom turned down Scottie's offer of a job, so how does he end up working with her Grey Matters team? All Eggold will say is that it has to do with someone played by Lost's Terry O'Quinn: "He presents my character with new information that changes everything for him."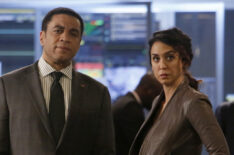 See Also
A familiar in the FBI's Special Task Force was working against the team.
Scottie, meanwhile, still doesn't know that Tom is her son, but Bokenkamp promises not to string that intrigue along. "In The Blacklist the question of who Raymond Reddington is and how he's connected to Elizabeth Keen looms over the entire series," he explains. "That is not the case here. We're going to confront [Tom's relationship with Scottie] head on."
That doesn't mean there aren't other secrets to keep. Luckily, not many actresses are better equipped to keep mum than Janssen. "I've been doing it for years with the X-Men movies," she says with a laugh. "I think we're going to uncover various aspects of Scottie's past throughout the season and start to understand her motivations."
Despite her fierce appearance, Janssen resists characterizing Scottie as a femme fatale. "That's certainly not how I am playing her," she says. For Janssen, it was the character's vulnerability and anxieties that were most appealing. "It's a disarming quality, especially coming from that type of woman who seems very much in control of her life."
While Redemption remains in the same world as The Blacklist, Bokenkamp says to expect a different tone. "The Blacklist is more of a cop show," he explains. "This is sexier, more of an espionage thriller."
The Blacklist: Redemption, Series Premiere, Thursday, February 23, 10/9c, NBC