'The Blacklist': Megan Boone Talks About Liz's Tangled Web in Season 4
Fans of The Blacklist got whiplash parsing last season's shocking twists: Liz (Megan Boone) was considered an FBI hero and then a traitor; she veered between love and hate for her former husband and baby daddy, Tom (Ryan Eggold), as well as her protector, the master criminal Red Reddington (James Spader). And in the biggest twist of all: She was dead and then alive. Turns out Liz faked her death to escape Red and keep her daughter Agnes safe.
RELATED: Ultimate Fall TV Catch-Up Guide: The Blacklist, The Flash, Grey's Anatomy and More!
In the season finale, Liz was revealed to be living in Cuba with her family. But before settling in for her happily-ever-after, they were kidnapped by Red's enemy, the villainous Alexander Kirk (Ulrich Thomsen). The first words Kirk said to her? "I'm your father." Boone offers a peek of Season 4's tangled web.
Was it hard to keep Liz's true fate a secret?
It was! On set, I made it seem to the crew that I was ready to go and be a mom and have some time off work. Everybody realized [the lie] was necessary, though.
Did your real-life pregnancy help spark the storyline?
The producers were very excited about a pregnancy arc because it tied in with the mythology of Liz being adopted, her not knowing her mother, then becoming a mother herself and considering putting the baby up for adoption. It brought some big stories full circle.
RELATED: More Scoop on Fall Shows
Should we really believe that Kirk is Liz's dad—and not Red?
Well, Liz is not buying it. But even if Kirk is, his motives are not at all altruistic.
What does Kirk say his motives are?
He wants her to know the truth about who she is. She will learn a lot about her childhood and her mom, Katarina, this season. That, in turn, will show her why Red is so interested in her.
Is there a chance her mother is alive?
That's a good question. She's still dead in the first part of the season. [Lotte Verbeek, who played Katarina in flashbacks, will return for several episodes.]
Liz is in Kirk's hands when the season opens. Where are Tom and Agnes?
No one knows. Liz is on her own, fighting to find her daughter.
Eggold's Blacklist spinoff has been picked up for next year. How will that affect Liz?
Because Liz learns so much about herself at the top of this season, Tom feels left out—he still has so many questions about who he is. My hope is that she empowers him to go off and find out. I'll miss him terribly.
Is the FBI still an important cog in the story this season?
Yes, we bring the story back to the FBI. And all the gang from the past season is still there.
The Blacklist, Season Premiere, Thursday, September 22, 10/9c, NBC.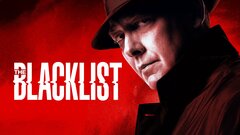 Powered by